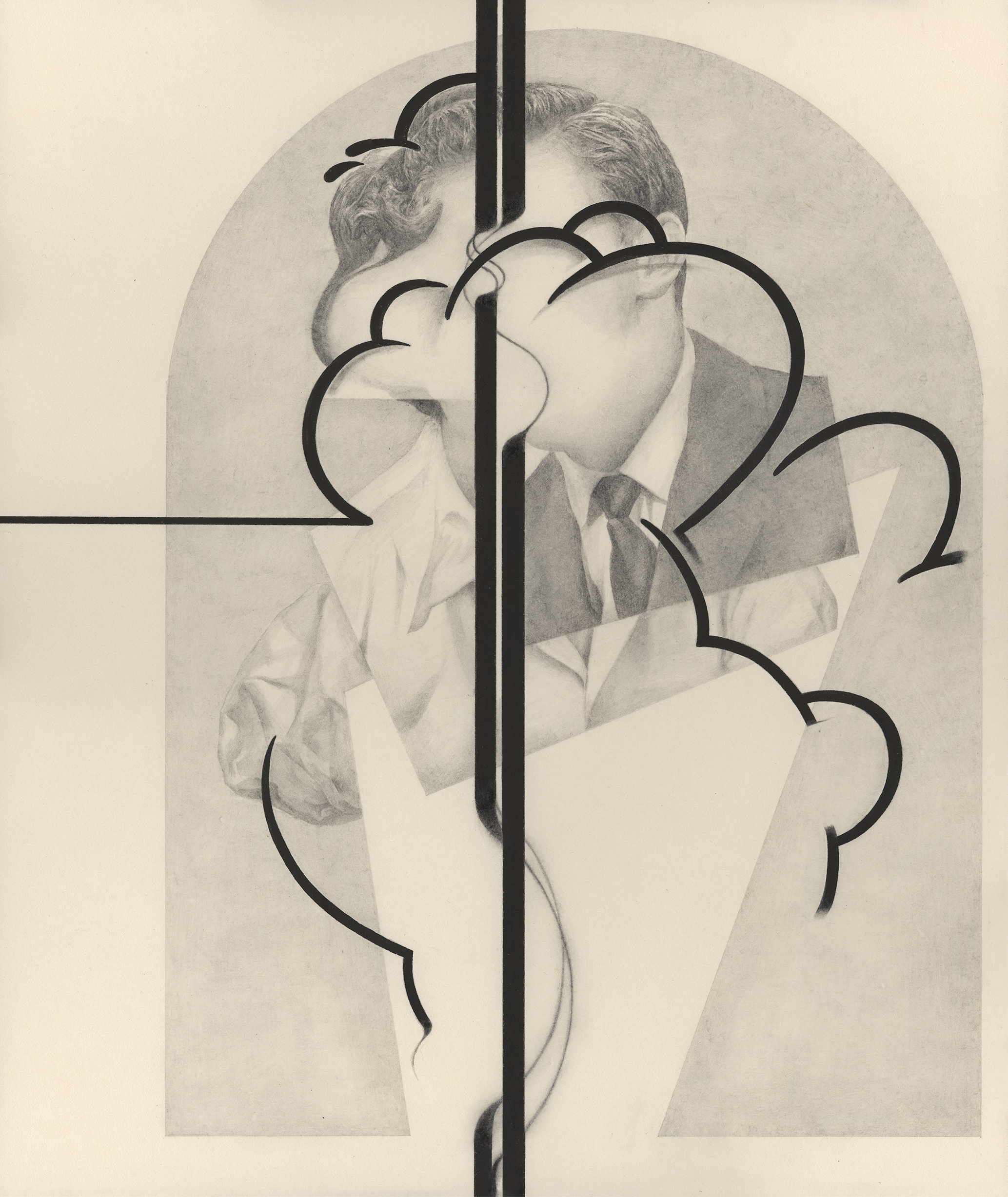 A solo exhibition "fragments" by artist Aiko Jiro will be held at Ginza Tsutaya Bookstore (Ginza GSIX 6F, Chuo-ku). From February 27th (Sun) to March 19th (Sat), 2022, in front of the information counter at Ginza Tsutaya Bookstore.
·Overview
Aiko Jiro is a writer who is active in the field of contemporary art with the form of Japanese painting using pencils and ink, with the support of cloud-skin hemp paper.
Ink that is easy to fix on paper and clear, and in contrast, the ease and delicacy of pencils that do not have strong fixing power form the characteristics of Aiko's work. The contrast and response between the dynamic impression of ink with impact and the static impression of pencils fascinates us viewers. And the vague blank of the drawn person invites the viewer to the world of the work, and brings a feeling of comfortably immersing in Aiko's unique world view while staring at the work.
The work takes the most time to compose the figure below, and is created by creating an outline of ink and ruminating and confronting other components.
This exhibition, entitled "frangments," was created with a strong awareness of <a set of fragments>. The window becomes a device for the viewer to enter the work, and it is cut out from the original location, and the fragments accompanied by the absence create a new world.
Please take this opportunity to enjoy the world of Aiko's work.
---
---
Special page | https://store.tsite.jp/ginza/blog/art/24829-0940140210.html
・ Artist statement
A memo that is about to be written, a lid with no contents.
Thermometer parts obtained in the antique market. A collection of scraps of unknown use. An album for a collection of stickers whose collection has ended in the middle.
I was thrilled to meet such a fragment.
It was a mysterious pleasure to suddenly feel affection for something I wasn't interested in before, by imagining a blank story until I met me.
There was a feeling of enriching my senses.
The production style that creates a sense of absentness while being influenced by fragments can feel the expansion of one's world from the harmony of different elements.
If anyone can read a new story through the work, I would like to draw it.
Aiko Jiro
・ About selling works
It will be on sale from 10:30 on February 27 (Sun) at the Ginza Tsutaya Bookstore storefront and art online marketplace "OIL by Bijutsu Techo".
OIL by Art Notebook | https://oil.bijutsutecho.com/gallery/730
·profile
Aiko Jiro
2016 Graduated from Tokyo University of the Arts, Faculty of Fine Arts, Department of Painting, Department of Japanese Painting
2017 sampler artist blahmuzik provides artwork for CD jacket
2018 Daigo Machinaka Art Week 2018: Daigo Town, Ibaraki Prefecture
2018 JET SET 20th anniversary project, artwork provided
2019 Apple Music Festival Poster Artwork Provided Naohiro Kobayashi, Jiro Aiko Joint Exhibition "Each Party / Kamawanu" GALLERY X BY PARCO SHIBUYA
2019 solo exhibition "To the consciousness" CANDLE CAFE & Laboratory △ ll
2020 Solo Exhibition "No.34" CANDLE CAFE & Laboratory △ ll
・ Exhibition details
Aiko Jiro's new exhibition "fragments"
Period | February 27th (Sun) -March 19th (Sat), 2022
Venue | Ginza Tsutaya Bookstore Information counter admission | Free sponsorship | Ginza Tsutaya Bookstore Inquiries | 03-3575-7755 (during business hours) /info.ginza@ccc.co.jp
Special page | https://store.tsite.jp/ginza/blog/art/24829-0940140210.html
・ Ginza Tsutaya Bookstore
We propose "living with art" by connecting art, Japaneseization and living through books.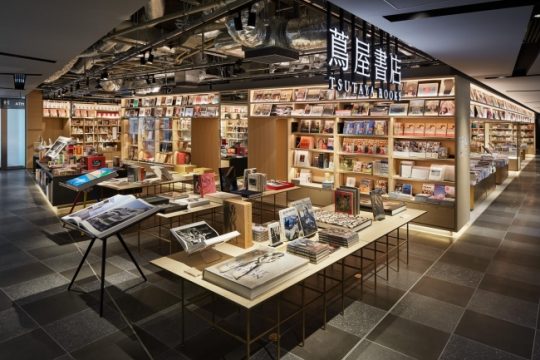 Address | GINZA SIX 6F, 6-10-1, Ginza, Chuo-ku, Tokyo 104-0061
Phone number | 03-3575-7755
Business hours | Please check the store homepage.
Homepage | https://store.tsite.jp/ginza/
Facebook | https://www.facebook.com/GINZA.TSUTAYABOOKS/?ref=bookmarks
Twitter | https://twitter.com/GINZA_TSUTAYA
Instagram |https://www.instagram.com/ginza_tsutayabooks/
・ CCC Art Lab
We are a planning group that conducts art-related business within the planning company Culture Convenience Club Co., Ltd. We would like to make art closer to us through "Proposals for a life with art" and contribute to making someone's life happier and creating a better society. Based on the knowledge cultivated through many years of business experience such as store planning, art media, product development and event production, we make planning proposals with a professional approach.
https://www.ccc-artlab.jp/
<Past related articles>
[Ginza Tsutaya Bookstore] Japan's first solo exhibition "Wet-Land" by young artist Yojiro Imasaka, who is based in NY, will be held at THE CLUB from Saturday, February 12th.
[Ginza Tsutaya Bookstore] "Ginza Tsutaya Bookstore-Spring Container Exhibition" will be held from February 7th (Monday), which is a collection of spring-like pastel-colored plates and mugs such as botanical patterns and animal motifs.
[Ginza Tsutaya Bookstore] "Unobtrusive happiness" drawn by painter Atsuko Yata. The solo exhibition "Veil of the Kingdom" will be held from Saturday, February 19th.
[Ginza Tsutaya Bookstore] Mysterious "living things" born from casual everyday life. Naoki Nomura's exhibition "Tsuchi no Hanashi" will be held from Saturday, January 15, 2022.