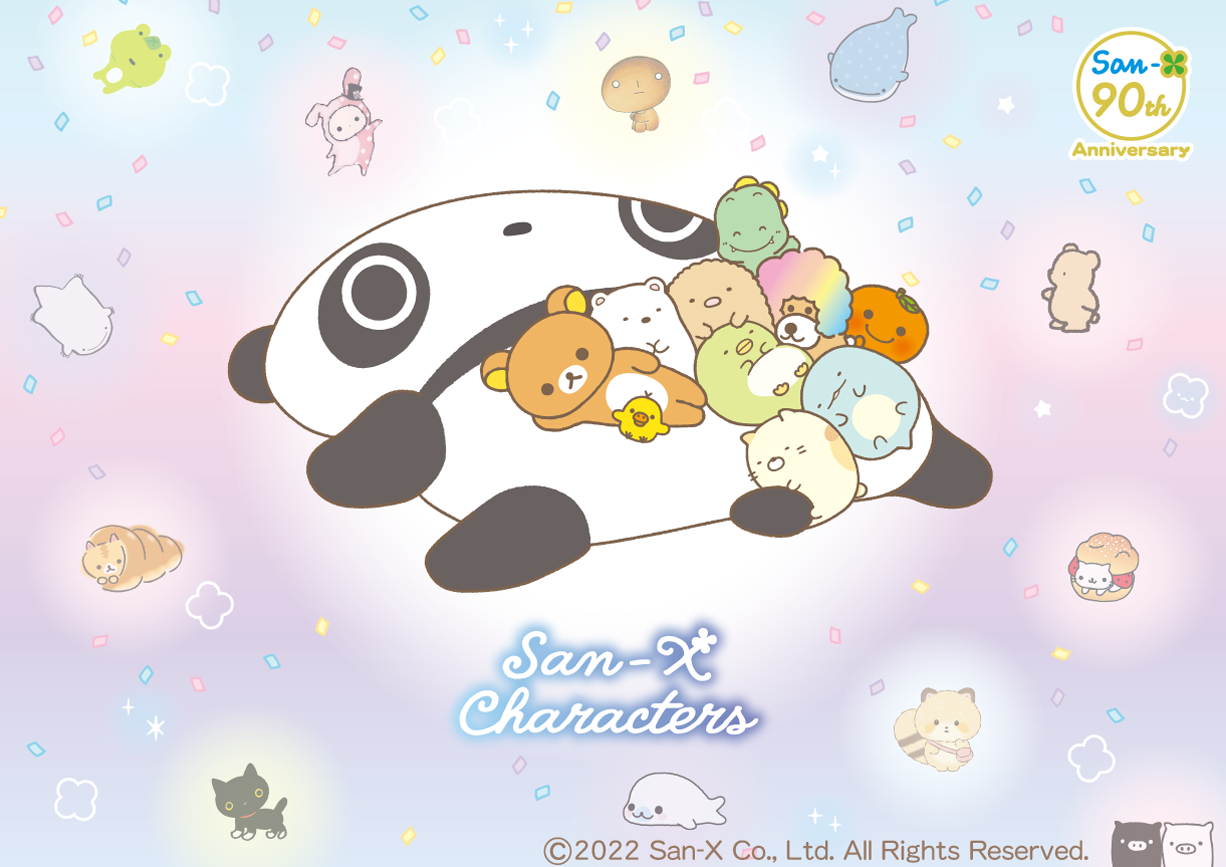 Tarepanda, Rilakkuma, Sumikko Gurashi The story of where everyone was born
August 11th-August 30th, 2022
Held at Matsuya Ginza!
"Tarepanda", "Rilakkuma", "Sumikko Gurashi", etc. have a relaxed healing feeling and surrealism that makes you laugh, creating a character full of mysterious charm that is not only cute in appearance. San-X that came.
In 2022, to commemorate the 90th anniversary of our founding, we will hold the largest ever "large exhibition".
In this exhibition, "Tarepanda", "Rilakkuma", "Sumikko Gurashi", as well as original character drawings and valuable materials that will be released for the first time, as well as images and three-dimensional objects, will be the secret of the birth of "our children". Introducing the charm.
"Our children" who were always close to us. This is a fun and nostalgic exhibition where you can meet not only the most popular characters, but also the characters that San-X created for the first time, such as "Kogepan", "Afro Ken", and the now popular "Chickip Dancers". ..
Please come with "Uchiko".
■ Exhibition Overview ● Venue: Matsuya Ginza 8th Floor Event Square 3-6-1 Ginza, Chuo-ku, Tokyo ☎03-3567-1211 (Matsuya University Representative)
● Access: https://www.matsuya.com/ginza/access/
● Date: August 11th (holiday / Thursday) to August 30th (Tuesday), 2022
● Opening hours: 10:00 am to 8:00 pm * <August 14th (Sun), 21st (Sun), 28th (Sun) until 7:30 pm, the last day is closed at 5 pm Admission is closed Until 30 minutes before>
* Business days and opening hours are subject to change depending on the spread of coronavirus infection.
* In case of congestion, you may have to wait or distribute a numbered ticket.
● Hosted by: "San-X 90th Anniversary Large Exhibition of Our Children" Executive Committee ● Special Cooperation: Details of San-X ticket information and goods information will be posted on the exhibition official website at a later date.
[Exhibition official website] https://san-x90th-ten.exhibit.jp/
[Exhibition Official Twitter] https://twitter.com/sanx90th_ten (@ sanx90th_ten)
* Traveling exhibition: Scheduled to travel after Matsuya Ginza, Tokyo. Information on venues in each area will be posted on the official exhibition website at a later date.
■ Character introduction (part)
Tarepanda (released in 1998)
Debuted in 1998. The body length varies from 5 cm to 3 m, depending on the individual. Males and females are difficult for amateurs to distinguish. There are rumors that it will divide and increase. You may get caught if you put the suama in a transparent bottle.
▷ See more details https://www.san-x.co.jp/character/detail/?code=TPD
Rilakkuma (released in 2003)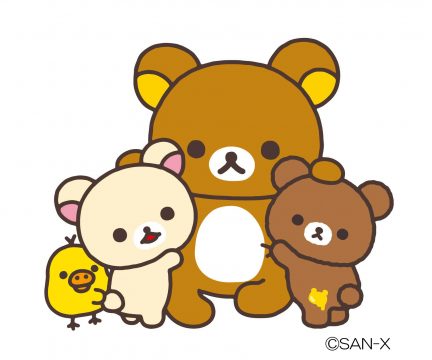 A bear in a costume. I continue to be indebted to Kaoru's house, an office lady, with Korilakkuma and Kiiroitori. It is unknown who is inside. Rilakkuma's primary concern is daily meals and snacks. My favorite foods are pancakes, omelet rice, pudding, and dumplings. Chai Roy Cogma is a friend who lives in the honey forest.
▷ See more details https://www.san-x.co.jp/rilakkuma/profile/
Sumikko Gurashi (released in 2012)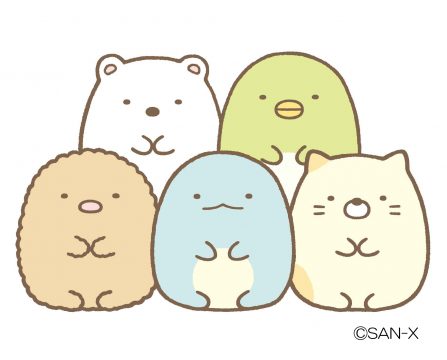 A character born in 2012 with the keyword "Here is Ochitsuku". Not only cute, but also slightly negative and surreal characters and stories are gaining popularity from a wide range of people. If you get on the train, you will be filled from the seat of Sumiko, and even if you go to the cafe, you want to secure the seat of Sumiko as much as possible. "Sumikko" and others embody such thoughts that many Japanese have.
▷ See more details https://www.san-x.co.jp/sumikko/profile/
■ About San-X ( https://www.san-x.co.jp/company/ )
We are engaged in the manufacturing, sales and licensing business of 100% original character products by our own designers such as Rilakkuma, Sumikko Gurashi and Tarepanda. Although they look cute, they have surrealism that makes them laugh, and they have the kindness to be close to and wrap up in people's hearts. Many people are drawn to its mysterious charm and world view. We deliver the healing power and kindness of characters to all over the world.
<Past related articles>
"That Time I Got Reincarnated as a Slime Exhibition 2" July 21st-August 9th in Matsuya Ginza will be held!
[Interview report] Special exhibition "Delicious time in Sylvanian village" I faint in agony with the loveliness of a baby dressed as a bakery …! Held in Matsuya Ginza (until March 21st)
"OZAKI30 LAST STAGE Yutaka Ozaki Exhibition" ■ Date: March 23 (Wednesday) -April 4 (Monday), 2022 ■ Venue: Matsuya Ginza 8th Floor Event Square