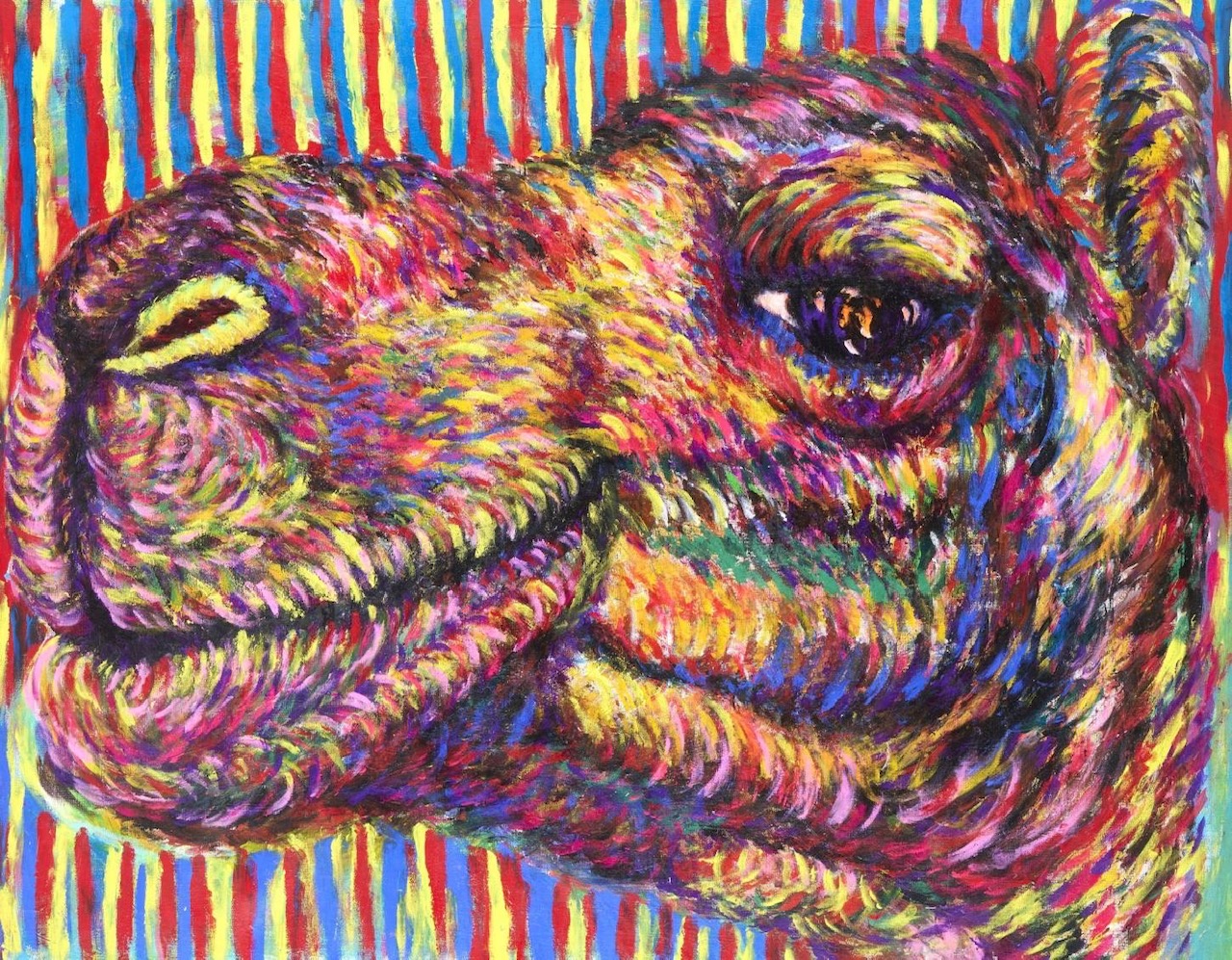 Mai Kishimoto's solo exhibition "Barometer 75" will be held from September 21 (Wednesday) to 26 (Monday) at the 7th floor gallery of the Ginza Mitsukoshi Main Building.
Mai Kishimoto started drawing as a result of planning a program, and won the Excellence Award at the Seikyu Exhibition. In addition, he has frequently appeared as a new-generation art entertainer on the NTV series "Uchi no Gaya ga Sumimasen!" In the program, the work was sold for 1.1 million yen by Yuji Maeda, the president of SHOWROOM Co., Ltd.
Mai Kishimoto, who says, "I paint by sensing the source of energy," said, "I think that the current corona era is neither too strong nor too weak, and about 75% of the energy is just right for me and others. So, instead of drawing a barometer of 100, I draw creatures that I thought would be 75." At the venue, we will exhibit and sell original paintings and reproductions.
---
---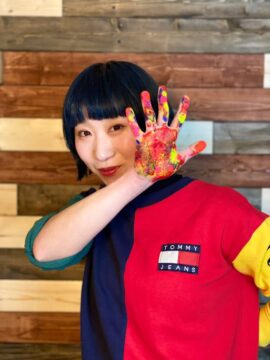 [Kishimoto My Profile]
A contemporary artist who continues to create unique works while working as an entertainer belonging to Yoshimoto Kogyo.
His talent for art has been introduced on numerous TV programs, and he has received high acclaim from those involved in the arts.
In order to hit the canvas with all his passion and energy,
The style of drawing all the works with his own fingers.
All of his works are filled with the message, "Push forward and push forward!"
It is a "fight message".
Kishimoto Museum https://maikishimoto.shop-pro.jp/
[Comment from Mai Kishimoto]
Thankfully, I will be able to hold a solo exhibition at Ginza Mitsukoshi!
I draw with my bare hands. Tell your friends, "Let's do our best together! ],
You hit each other on the shoulders and backs, right? Think of the canvas as a friend in that sense,
I was able to create a work that I drew with paint on my hands as if I was praising each other.
The works this time are in my daily life, "Huh! There are many works that draw the things that received the shock of becoming " with passion!
I would be happy if you could feel the energy by watching such works! ! Please come and visit us.
Overview of Mai Kishimoto's solo exhibition "Barometer 75"
September 21 (Wednesday) to September 26 (Monday), 2022
【business hours】
10:00 a.m. to 8:00 p.m. *Until 5:00 p.m. on the final day, September 26 (Monday) [Venue]
Ginza Mitsukoshi Main Building 7F Gallery (Address: 4-6-16 Ginza, Chuo-ku, Tokyo)
【Admission fee】
Free [Talk Show]
September 21 (Wednesday) 2:00pm-2:30pm Guests: Oniyakko Tsubaki, Borsalino Seki
September 24th (Sat) 2:00pm-2:30pm Guest: Kotomi Ishikawa, Tokuko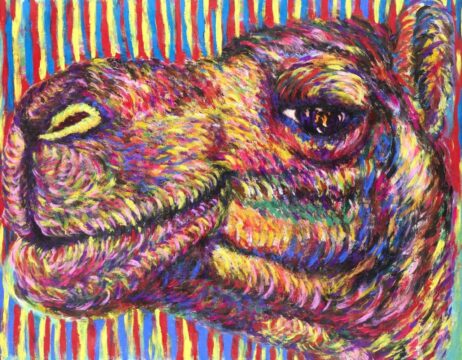 * Due to various circumstances, business days, business hours, planned events, etc. may be changed or canceled. Please be sure to check the homepage before visiting.
https://www.mistore.jp/store/ginza/shops/living/gallery/shopnews_list/shopnews051.html
<Related articles in the past>
"# Bear Festival in Ginza Mitsukoshi 2022" A large collection of popular bear characters that continue to be loved!
"Winnie the Pooh DISNEY WINNIE THE POOH FESTIVAL 2022" will be held again this year at Ginza Mitsukoshi from Wednesday, September 14th!
From New York! Japan's largest vegan sweets specialty store opens at Ginza Mitsukoshi [the vegan marshmallooow]