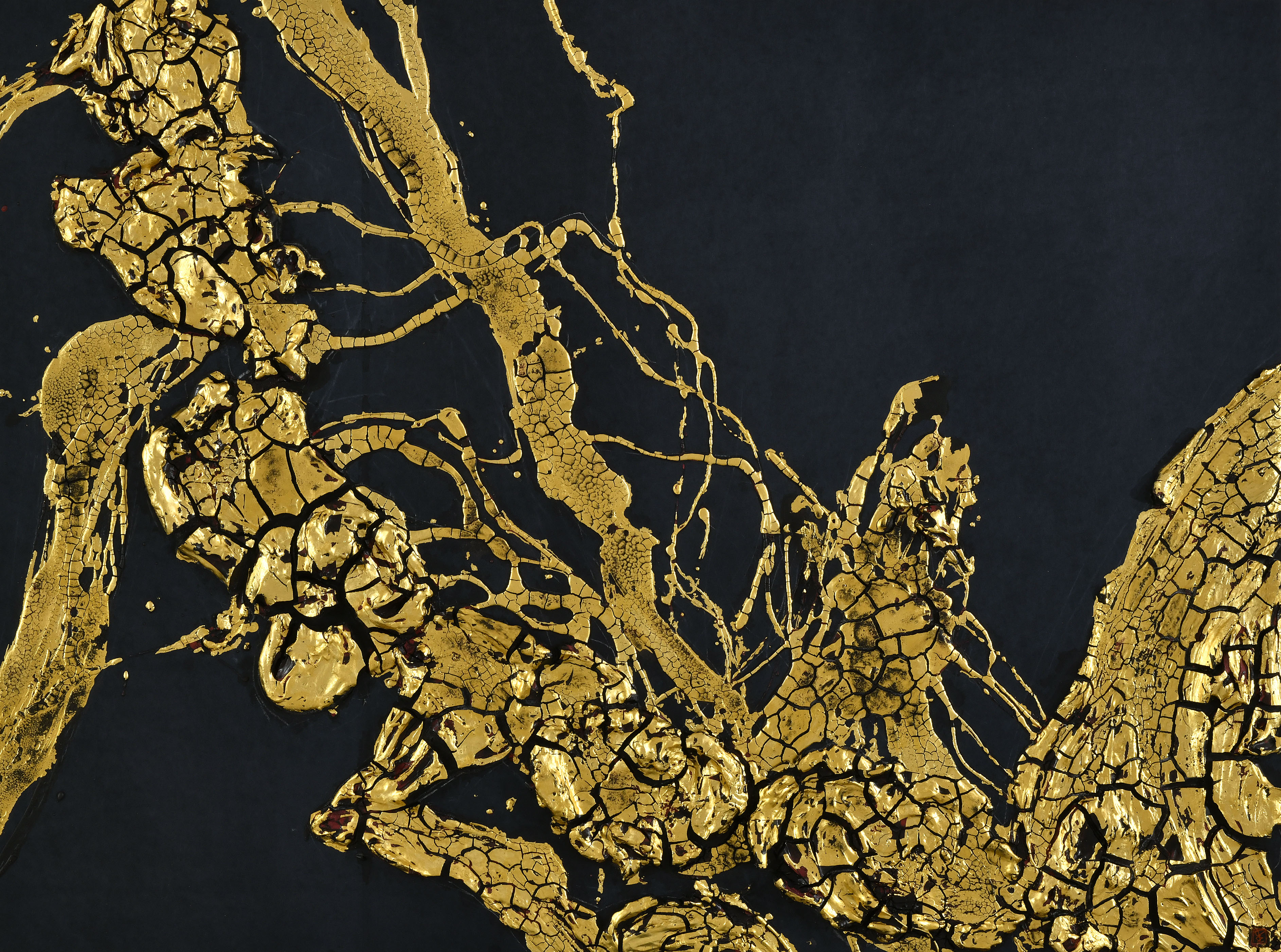 Date: February 25 (Sat) – March 19 (Sun), 2022
Takehiko Sugawara continues to pursue original expressions, fascinated by the magnificent vitality that resides in old trees.
In this exhibition, which will be his 4th solo exhibition at the Tokyo store for the first time in 3 years, he will add new themes such as "Aoike", one of the 12 lakes in Shirakami Mountains, Aomori Prefecture, and the nature of Yakushima, Kagoshima Prefecture. We will exhibit about 40 new works.
---
---
Beginning in 1996 with the 1,000-year-old Jindai cherry tree in Yamanashi Prefecture, Sugawara uses Miharu, Usuzumi-zakura, and Garyu-no-matsu as themes. create a new shape for
Ink is smeared from the back of hand-made Echizen washi paper, sandy mineral pigments are sprinkled over it, and then a water-soaked brush is run to resemble the shape of a tree. Sugawara has a wide range of expression methods, such as creating cracks reminiscent of tree bark.
The painting, which is filled with the dynamism of the ever-changing life and its mystique, exudes strength, but at the same time, a delicate beauty resounds.
The new works this time include a work using navy blue ganpishi and a work with a beautiful contrast of blue on platinum foil, giving an even more impressive depth and clarity. We would like to take this opportunity to invite you to enjoy the magnificent works of Sugawara, which celebrate the awe and beauty of nature.
Overview of the exhibition [Takehiko Sugawara Exhibition]
Galerie Tamenaga Tokyo Date: February 25 (Sat) – March 19 (Sun), 2023
Venue: 7-5-4 Ginza, Chuo-ku, Tokyo
TEL: 03-3573-5368
Mon-Sat 11:00-19:00 Sun/Holiday 11:00-17:00
[Galerie Tamenaga Co., Ltd.] From the press release
<Related articles in the past>
Gallery Tamenaga "Chen Jiang Hong Exhibition" (Ginza, Tokyo)
Gallery Tamenaga "Georges Rouault Exhibition" (Ginza, Tokyo)
Galerie Tamenaga Exhibition of Nine Japanese Artists Enchanting Paris (Ginza, Tokyo)