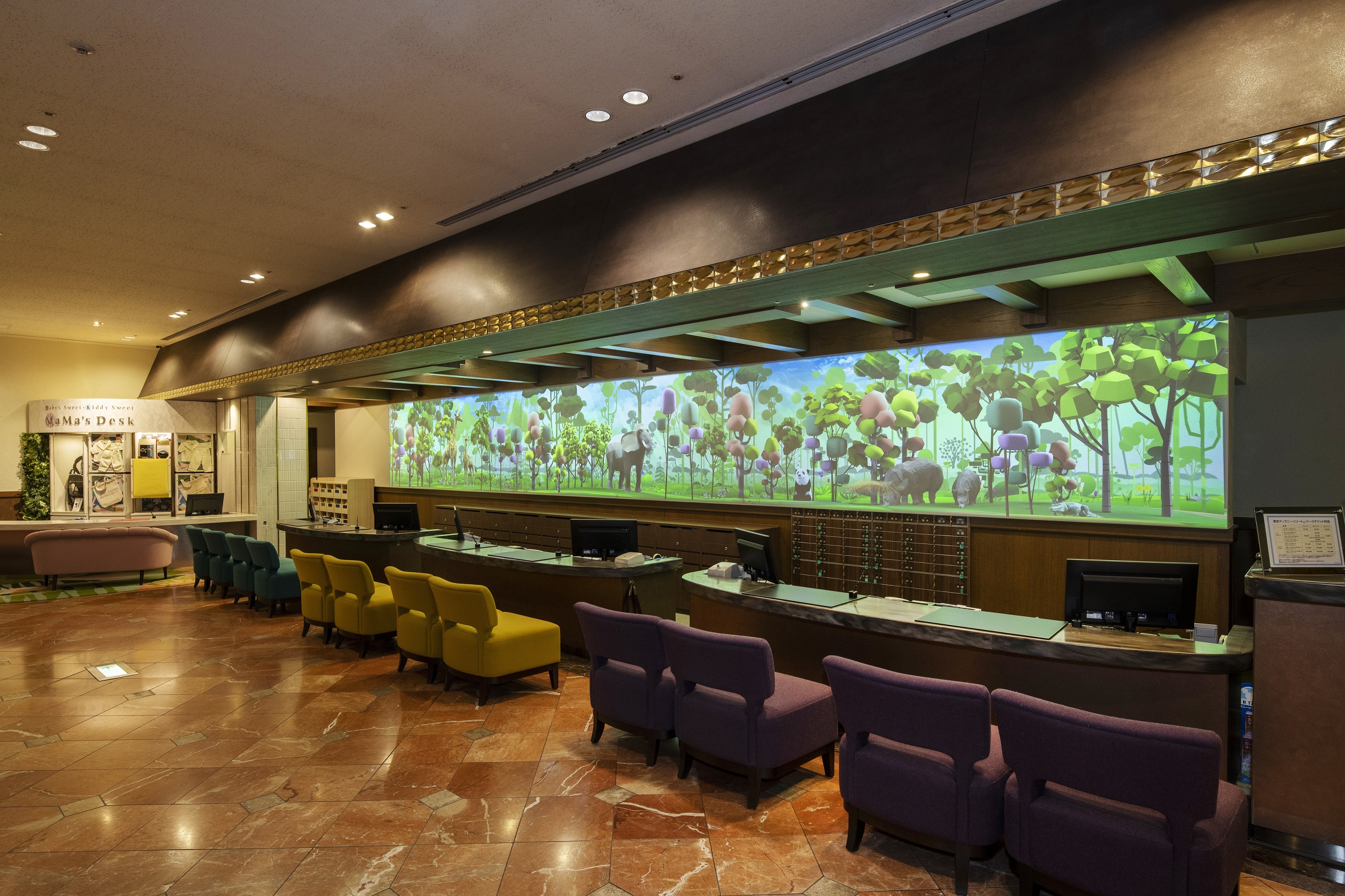 Even though the restriction on going out due to the new coronavirus has been lifted, it seems that some days have remained calm.
Every day, in a changing and uncertain situation, the world is overwhelmed by heavy air and tends to look downward.
However, even in such a situation, there are many shops and facilities who are doing their best to do their best.
The Kokosil editorial department will introduce such stores and facilities as "Store Support Project" .
I would like to introduce you to the outline of stores and facilities, recommended menus, services that are devised because of this situation, things that are important to you.
This time, I would like to introduce "Oriental Hotel Tokyo Bay" .
See it!
---
◎We asked Mr. Ichinohe, who is in charge of Hotel Oriental Hotel Tokyo Bay, about the characteristics of the hotel, the rooms that we are proud of, the restaurant we are proud of, the newly started wedding online consultation, and a message to our customers.
Please tell me about the hotel

·Feature
Oriental Hotel Tokyo Bay is a Tokyo Disney Resort® partner hotel directly connected to the north exit of Shin-Urayasu Station on the JR Keiyo Line.
It is conveniently located with Tokyo Disney Resort® at 1 station and 3 minutes, and about 15 minutes by free shuttle bus.
This is the first domestic hotel in the "Welcome Baby's Inn" certified by Miki House Parenting and Research Institute, and the concept room where children can stay with peace of mind is filled with service menus that are delighted for daddy moms.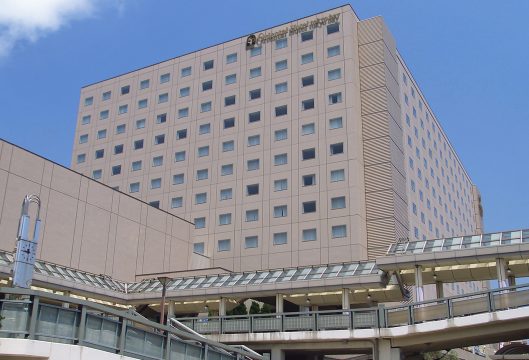 ---
---
*The hotel will celebrate its 25th anniversary on July 1, 2020.
・Pride of the hotel
For the first time in a hotel in Japan, there is "Interactive projection mapping" in which the image changes in response to the movement of people.
Families with young children can spend time waiting for check-in and check-out.
◎ Click here for related articles
https://home.ginza.kokosil.net/ja/archives/67983
Can you tell us about the plans you can stay at now?
Since it is closed, we will inform you of the plan that you can stay on our website.
Especially for those who missed Easter at stay home, here is the recommended plan

◎ [No ticket sales] [For those who have missed Easter] Only now! Limited time Easter room stay <room only> https://bit.ly/3eH6ejo
Can you introduce some of the hotel's proud rooms?

☆Baby's suite (room for babies and moms and dads from 0 to 3 years old)
This room is full of over 50 ideas created from the voices of moms, considering safety and hygiene.
The room is equipped with furniture without corners and a triangular bathtub for parents and children.
☆Kiddy Suite (room for kids and families ages 4-6)

This room has the image of a "candy store in Paris" where you can relax and spend time with your family while retaining the commitment of the Baby's Suite.
We have a safe and secure cork floor and a spacious low bed.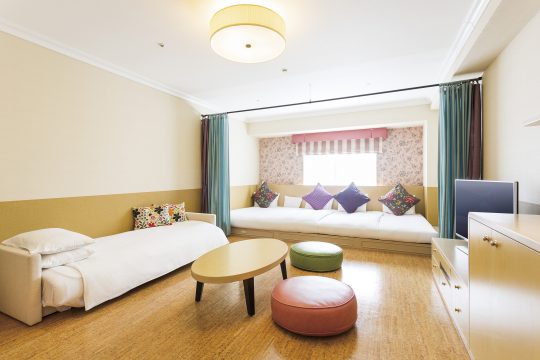 *Baby's Suite and Kiddy Suite At the "Mama's Desk", which is a dedicated counter for hotel guests, we accept requests during your stay such as rental and sale of baby products and support during travel.

I think every restaurant is proud, but could you tell us about the most recommended restaurants?



Especially recommended restaurant is Restaurant Grand Thunk.
At the open-air buffet restaurant where you can enjoy a variety of menus from each country, the chef serves freshly prepared dishes in the live kitchen.
It is also popular for family dinners and gatherings for moms.
You can enjoy a wide variety of menus at the seasonal fairs.
(* Japanese restaurant Mihama and Chinese restaurant Chinese Table will be closed for the time being. The date for reopening has not been decided at this time.)

You also started online consultation for weddings.


Even if you don't come to the hotel, our staff will guide you online while taking pictures of the inside of the building with your smartphone or iPad.
If you wish, our staff will consult with you and give you a quote as in the usual case.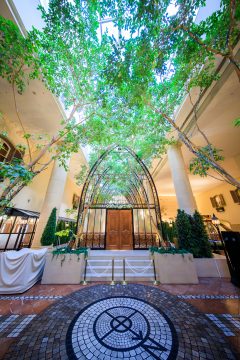 Please give us a message to our customers.

The hotel is temporarily closed for the time being as a result of placing the highest priority on the safety and security of customers and employees due to the effects of new coronavirus infection measures.
We will inform you of the business restart date on our website.
Currently, as measures against new coronavirus infectious diseases, we are proceeding with preparations such as installing acrylic partitions and cleaning the building so that customers can be welcomed with peace of mind and security.
We look forward to meeting you as soon as possible.
Finally
I have been introduced to Oriental Hotel Tokyo Bay.
Oriental Hotel Tokyo Bay has the charm of Japan's first interactive projection mapping and rooms that are kind to small children.
If you like Tokyo Disneyland and Tokyo DisneySea, many of you may be looking forward to reopening as soon as possible to enjoy Disney in total, including spending time at this hotel.
Even under such circumstances, Kokosil editorial department will continue to support Oriental Hotel Tokyo Bay, who is steadily preparing for the restart.
◎ The Oriental Hotel Tokyo Bay will resume operations from 11:00 on Friday, July 10, 2020.
Facility information
■Name: Oriental Hotel Tokyo Bay
Location: 1-8-2 Mihama, Urayasu City, Chiba Prefecture
■Access: Directly connected to Shin-Urayasu Station (1 station 3 minutes to Maihama Station) on JR Keiyo Line/Musashino Line 30 seconds on foot, 5 minutes from Urayasu IC on the Shuto Expressway Wangan Line
Phone number: 047-350-8111
Check-in/Check-out: Check-in 15:00-Check-out-12:00 (depending on the plan)
■Restaurant: Restaurant Grand Thunk, Japanese Cuisine Mihama and Chinese Cuisine Chinese Table
■Number of guest rooms 511
URL: https://www.oriental-hotel.co.jp/