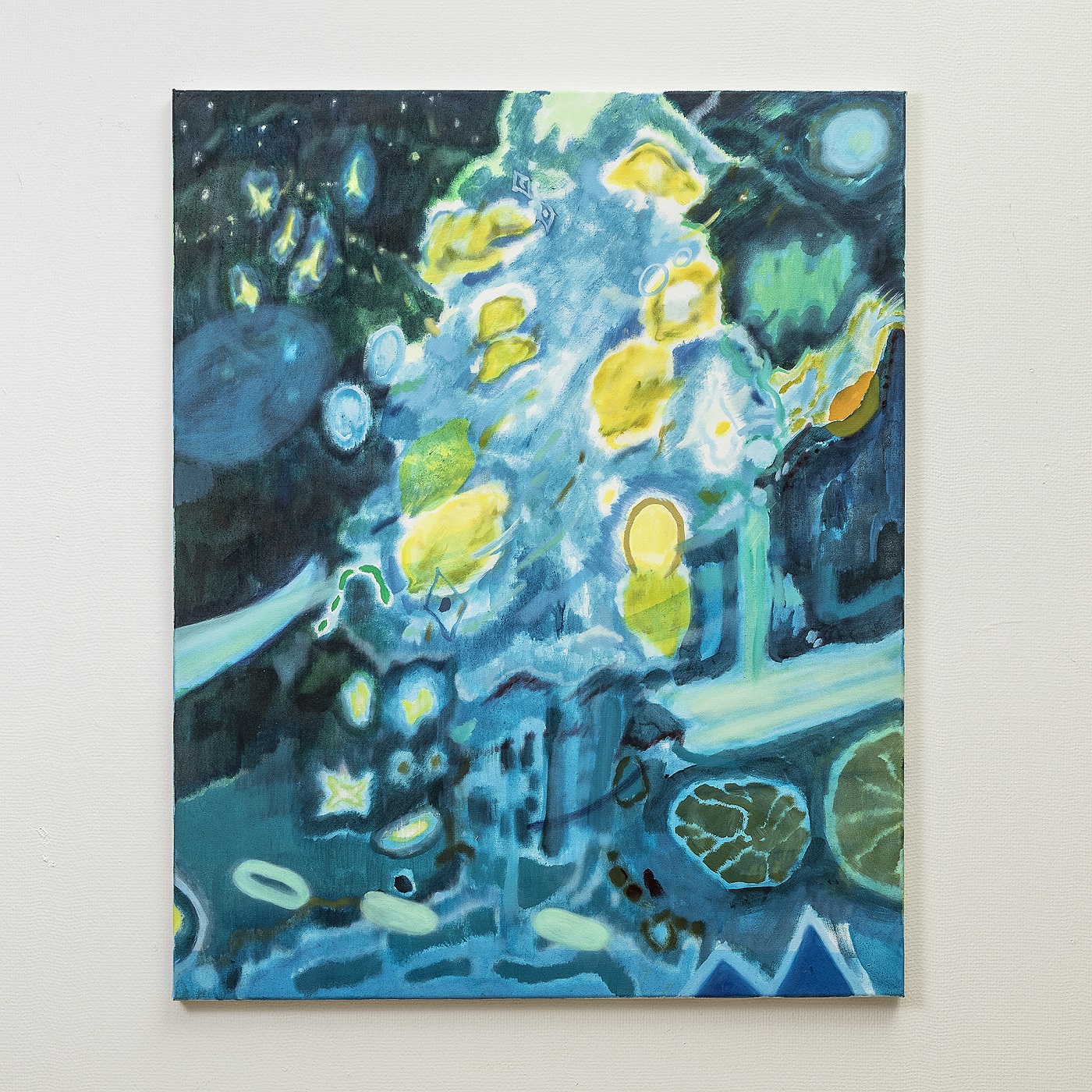 Yuka Kashihara "Lemon Tree" 2020 Acrylic, oil, canvas
Charity auction with 20 artists
At Pola Museum Annex (Ginza, Chuo-ku, Tokyo), the charity auction held last year for the purpose of supporting measures against new coronavirus infections will be held again this year as the "Find your travel" exhibition from November 12, 2021 (Friday). It will be held until December 5th (Sun).
At the first charity auction of this gallery last year, we received warm support and cooperation from many customers, and the total revenue of 9,145,000 yen was donated to the Japanese Red Cross Society for "coronavirus infections, etc." I was able to donate as a "donation".
And, unfortunately, as the spread of infection has not subsided and the response to the new coronavirus has been prolonged, we can do what we can for medical professionals who are struggling on the front lines. With that in mind, we have decided to hold a charity project this year as well.
This time as well, 20 artists involved in this gallery who agreed with this purpose (see the attached profile) will create works with the theme of "travel", one for each. A total of 20 works can be viewed not only at the exhibition hall, but also online in the silent auction * format (the bidding site is scheduled to open on Monday, November 15).
We hope that through the various "journeys" expressed by each artist, we will be able to bring smiles to everyone so that they can experience the feeling of traveling and enjoy imagining where to go when they are calm.
In addition, we plan to donate all the proceeds from the auction to the Japanese Red Cross Society this time as well.
* Silent auction is a bid-only auction, in which the highest bidder is the winning bidder without bidding.
Exhibitors
Mika Aoki, Naho Iinona, Masayo Imai, Toshihiko Iwata, Yoshiaki Kaihatsu, Yuka Kashihara, Toshimasa Kikuchi, Noritaka Tatehana, Keisuke Tanaka, Miyuki Tsugami, Hiromine Nakamura, Moe Nakamura, Tetsuya Noguchi, Yuko Higuchi, Risa Fukui, Rina Mizuno, Miyakemai , Miyuki Yokomizo, Ryu Itadani, Osamu Watanabe (in alphabetical order)
Exhibition overview
Exhibition name: Charity auction "Find your travel" Exhibition period: November 12th (Friday) -December 5th (Sunday), 2021 [24 days] * Open daily during the exhibition period: 11: 00-19: 00 ( Admission is until 18:30) / Free admission Hall: Pola Museum Annex (3rd floor, Pola Ginza Building, 1-7-7 Ginza, Chuo-ku, 104-0061)
Access: Immediately from Exit 7 of Tokyo Metro Ginza 1-chome Station / 6 minutes on foot from Exit A9 of Tokyo Metro Ginza Station Main event: POLA ORBIS HOLDINGS CO., LTD.
URL: http://www.po-holdings.co.jp/m-annex/
* Subject to change depending on the situation. Please check the latest information on the gallery website before visiting.
<Past related articles>
[Pola Museum Annex] Exhibition "1: 1" by young artist Yuka Kashihara, who is based in Berlin, until March 14th (Sun)
"Pola Museum Annex Exhibition 2021-Automatic and Composition-" From Thursday, March 18th, we will introduce eight supporting artists from the POLA Art Promotion Foundation, divided into two periods.
Introducing eight supporting artists of the POLA Art Promotion Foundation in the first and second semesters "Pola Museum Annex Exhibition 2021-Subject and Object-" Until February 7 (Sun)