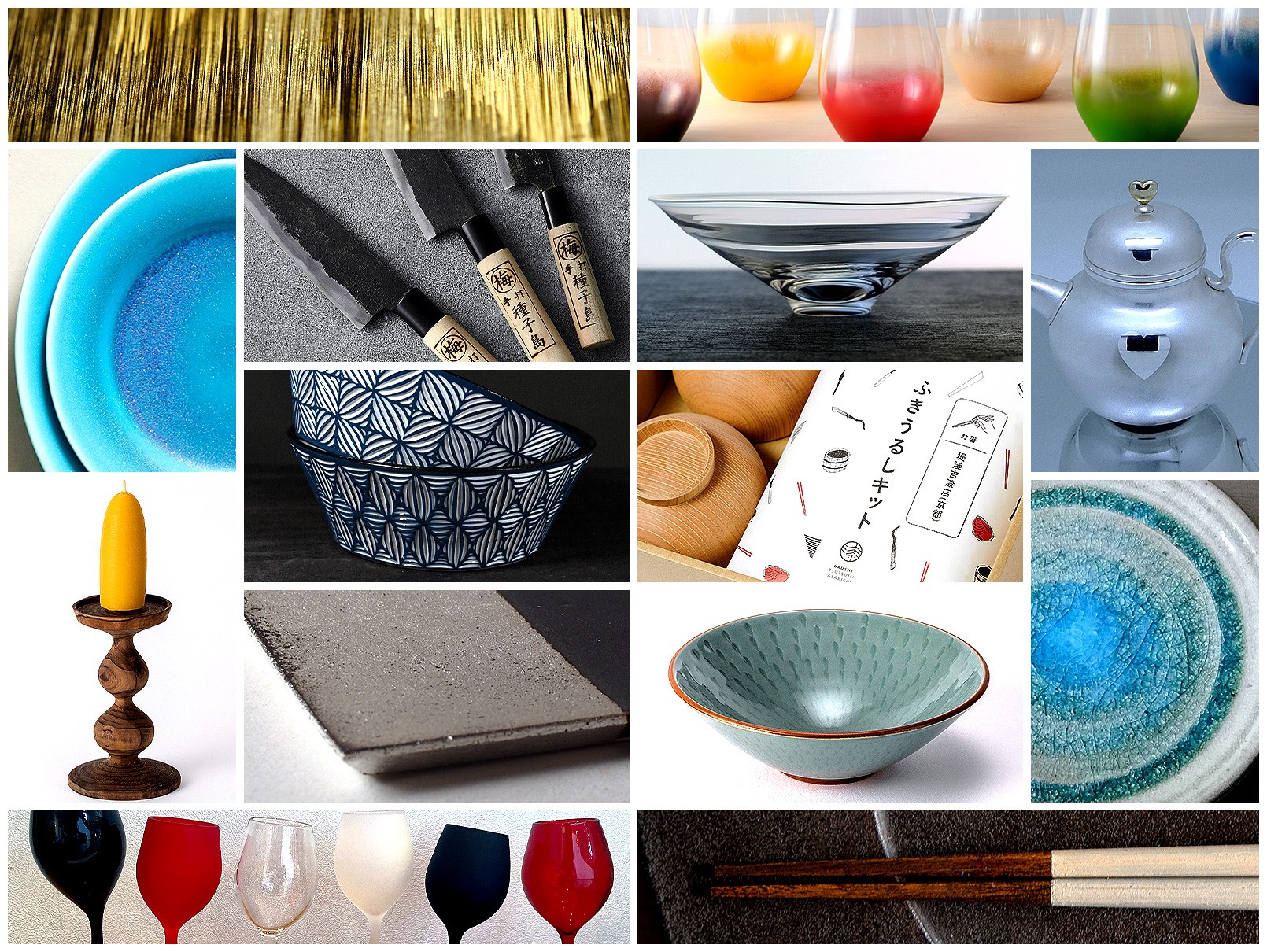 Discover "traditional crafts that convey new value" and "writer's feelings"
At POLA Museum Annex (Ginza, Chuo-ku, Tokyo), the project "SERENDOUCE" was born from the traditional craft coordination business of POLA Orbis Holdings Co., Ltd. with the mission of "creating an opportunity to meet Japanese crafts". ) CRAFTS "will be held from October 28th (Thursday) to November 7th (Sunday), 2021.
---
---
In the traditional craft industry, there are challenges to create new value, such as those that evolved traditional techniques into the current lifestyle, those that consider nature through manufacturing, and those that can contribute to society. Protecting the immutability that should be handed down and fusing it with evolution, and the breath of the aesthetic sense and passion of young creators will lead to the future of manufacturing. Traditional crafts have a strong belief in the creator.
In this exhibition "Manufacturing that connects to the future", traditional crafts that inherit the thoughts of 16 people who are active in various craft fields such as ceramics, lacquer art, and glass will welcome you. You can enjoy traditional crafts that will improve your time at home along with the feelings of the creator. Products can be purchased at the venue. In addition, limited events will be held during the session.
(The details of the event are described below.)
Exhibition overview
Exhibition name: Manufacturing that leads to the future Period: October 28, 2021 (Thursday) -November 7 (Sunday) [11 days] * Open all year round: 11:00 – 19:00 * Event held Therefore, from 11:00 to 15:30 on October 29th (Friday),
Saturday, October 30th will be 11: 00-13: 00/16: 00-19: 00. (Admission is 30 minutes before closing)
Admission: Free Meeting place: Pola Museum Annex (3rd floor, POLA Ginza Building, 1-7-7 Ginza, Chuo-ku, 104-0061)
Access: Immediately from Exit 7 of Tokyo Metro Ginza 1-chome Station / 6 minutes walk from Exit A9 of Tokyo Metro Ginza Station Main event: POLA ORBIS HOLDINGS CO., LTD.
URL: http://www.po-holdings.co.jp/m-annex/
* Contents are subject to change due to various circumstances. Please check the latest information on the gallery website before visiting.
Exhibitor
Shohei Iida (Glass, Aichi Prefecture) / Masaaki Iwasa (Ceramics, Shimane Prefecture) / Umekimoto Tanegashima Seisakusho (Blacksmith, Kagoshima Prefecture)
Mutsumi Tate (Kyoto Prefecture, lacquer art) / Yumiko Kaneshiro (Okinawa Prefecture, ceramic art) / Masaki Muta (Ishikawa Prefecture, glass) / Takumi Koizumi (Kyoto Prefecture, lacquer art) / Junta Kondo (Kyoto Prefecture, metal crafts) / Takashi Suzuki (Kanagawa Prefecture, Ceramics) / Surei Kiln (Kyoto Prefecture, Ceramics) / Takuya Tsutsumi (Kyoto Prefecture, Urushi) / Tomoya Nasuda (Fukuoka Prefecture, Product Designer) / Kohei Murata (Kyoto Prefecture, Shiga Prefecture, Nishijin Ori) ) / Mutsumi Yamada (Ishikawa Prefecture, Ceramics) / Sayaka Wakao (Hyogo Prefecture, Ceramics) / NEW TRADITIONAL (Nara Prefecture, Woodworking)
Related events
① [Reservation required] Commentary with a demonstration of the foil by Mr. Kohei Murata (with experience and gifts)
Hikifoil is a material used for Nishijin-ori obi by cutting Japanese paper with color and foil. Mr. Murata is trying to create art using the technique of pulling foil. At the event, we will talk about the history and charm of Nishijin-ori while giving demonstrations and experiences such as foil pasting. Participants can take home the original coaster with foil applied by Mr. Murata.
Date and time: Friday, October 29, 15: 30-
October 30th (Sat) 13: 00 ~ / 15: 00 ~
* Please come 10 minutes before the start Time required: Approximately 45 minutes Venue: POLA Museum Annex Participation: Free Application method: Please apply from "Event Information" on the gallery website.
Capacity: 8 people each time * The deadline will be closed as soon as the capacity is reached.
(2) Appearance by Kohei Murata, an artist of pulling foil Instalive distribution We welcomed Rio Hirai, who has experience in collecting traditional crafts, as a moderator, and talked about the commitment that Mr. Murata puts into his production, the technique of pulling foil that creates art, and his desire to challenge different fields. I will do it.
Date and time: Friday, October 29, 20: 00-
Time required: Approximately 60 minutes Viewing method: SERENDOUCE CRAFTS Live distribution with Instagram account
https://www.instagram.com/serendouce_crafts_/
Rio Hirai: Editor and writer. Active in magazines such as "POPEYE", "Hanako" (Magazine House), "SPUR" (Shueisha), and on the web and advertisements such as "ASBS", which is the editor-in-chief.
∥ Precautions for your visit ∥
* We will implement preventive measures for the new coronavirus infection and hold it so that you can enjoy it with peace of mind. Please see the gallery website for requests to customers to prevent the spread of infection.
URL: https://www.po-holdings.co.jp/m-annex/information/index.html
* Admission is limited to a limited number of people, so you may have to wait during times of congestion.
* If there is a change in the exhibition outline, we will inform you on Instagram and online store of SERENDOUCE CRAFTS.
* Payment at the venue is cashless payment only.
About SERENDOUCE CRAFTS
This project was born with the mission of "creating an opportunity to meet Japanese crafts." "SERENDOUCE" is a coined word that combines unexpected new discoveries (Serendipity) and comfort (Douce). We disseminate and sell information on traditional crafts made by creators who protect traditional techniques and create new value, mainly online.
・ Instagram:https://www.instagram.com/serendouce_crafts_/
・ Online store: https://www.serendouce-crafts.po-holdings.co.jp/
<Past related articles>
[Pola Museum Annex] Exhibition "1: 1" by young artist Yuka Kashihara, who is based in Berlin, until March 14th (Sun)
"Pola Museum Annex Exhibition 2021-Automatic and Composition-" From Thursday, March 18th, we will introduce eight supporting artists from the POLA Art Promotion Foundation, divided into two periods.
Introducing eight supporting artists of the POLA Art Promotion Foundation in the first and second semesters "Pola Museum Annex Exhibition 2021-Subject and Object-" Until February 7 (Sun)