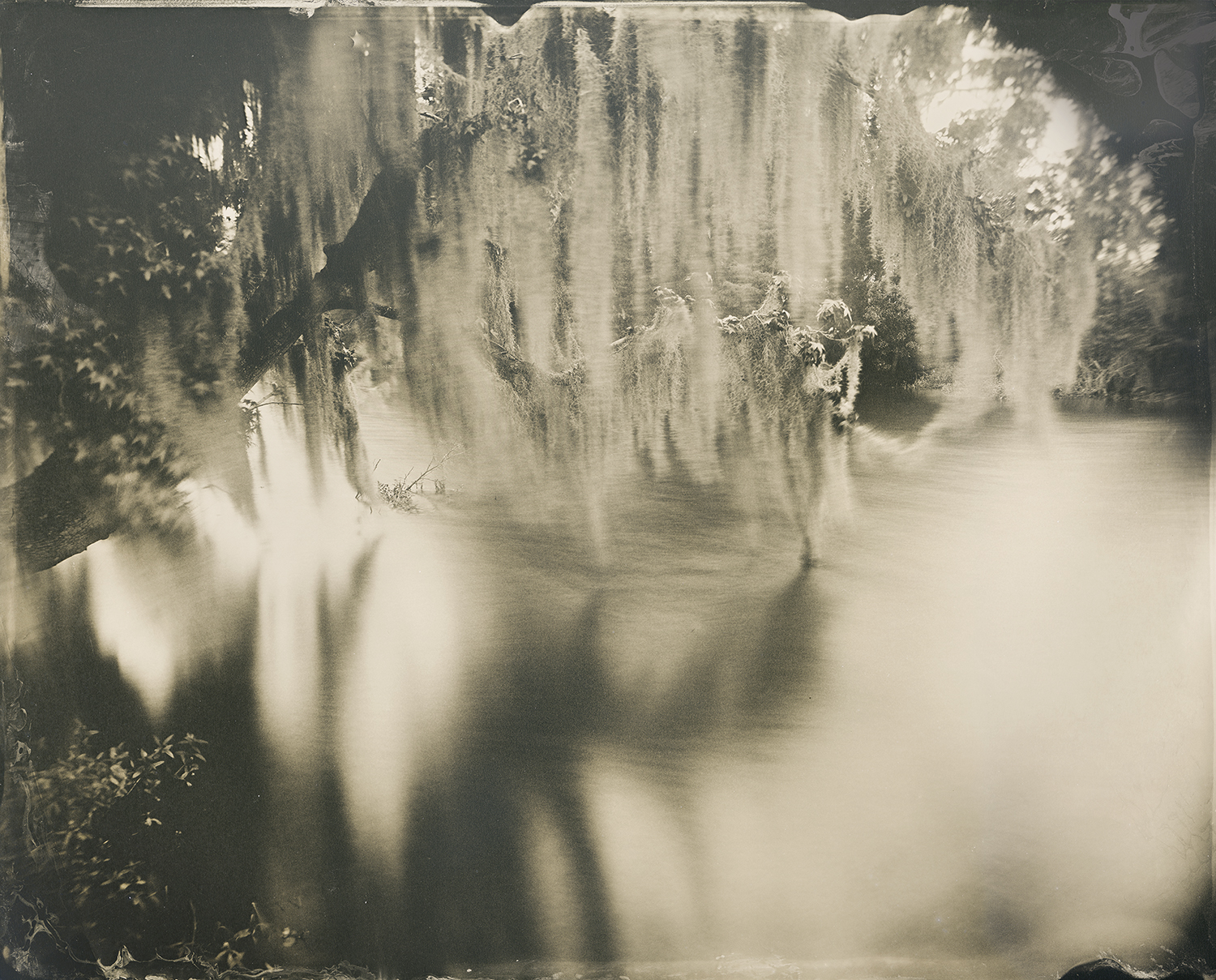 © THE CLUB
A large, pale, monochrome work that was projected over time using 19th century techniques.
At Gallery THE CLUB (Ginza GINZA SIX6F, Chuo-ku) in Ginza Tsutaya Bookstore, a solo exhibition by Yojiro Imasaka, a young artist based in NY, will be held. The session is from February 12th (Sat) to April 16th (Sat).
THE CLUB is pleased to announce "Wet-Land", a solo exhibition by young artist Yojiro Imasaka, who is based in NY.
Imasaka moved to the United States in 2007 and has been based in NY ever since. Imasaka dives into the nature of each region, observes changes in the climate and landscape, and spends many days projecting a unique piece. The unique colors created in the darkroom create a unique work that goes beyond photography and draws the viewer into the landscape. His works are exhibited at the Tokyo Metropolitan Art Museum and the Minneapolis Institute of Art, and are stored in famous museums in the United States such as the San Jose Museum, the Mead Museum, and the Carnegie Museum of Art. This is the first solo exhibition in Japan, and we would like to introduce a large, pale monochrome work projected by the technique called wet plate photography / collodion process * 1 used in the 19th century. The works in this series will be owned by the New Orleans Museum.
"Photographs are a medium that reflects time, but I always want to create works that remind me of the future as well as the past and present. This work is in the spring of 2021 for about six weeks in the Southern United States. It was taken in the area called Bayou * 2 in Louisiana.
---
---
In the method of taking a wet plate photograph, a glass plate with a thickness of about 1 mm coated with chemicals is put into a large format camera as a "film" and the image is fixed on the glass. Due to the classic technique, the image may sometimes be blurred, have traces of the chemicals used, or be partially stripped. As I continue to shoot while walking deep into the wetlands of Bayeux, which reminds me of an ancient forest, I think that the image projected by this technique is similar to the memory in my head. It was. The use of extremely thin and brittle glass as a film also contributed to the emphasis on its memory fragility.
Today, digital devices, which are indispensable to our lives, contain a large amount of information. However, the image remembered in ourselves feels very important, even if it is a vague and incomplete image.
These works were never shot in a special place, but rather in places where people come and go, so you can see people passing in front of the camera through the viewfinder during long exposures. I have. But with the long exposure times of the Collodion process, they do not appear clearly in the image.
Those who should have existed there remain in the image as faint traces. It is a contrast between nature, which seems to last forever, and our existence, and reminds me of the future image of the landscape after human beings. It's been here long before us, and it's been here long after us. "
-Yojiro Imasaka
* 1 Wet plate photography / Collodion process The Collodion method is an early photography method. The collodion method is mainly synonymous with the "collodion wet plate method", and since the photographic material is applied, exposed, exposed, and developed within about 15 minutes, a portable darkroom was required at the site. Collodion is usually used wet, but it can also be used dry. For the above reasons, the dry method was not suitable for portrait photography, which was done by many professional photographers in the 19th century. Therefore, the dry type is limited to landscape photography and special applications where exposure time of several minutes to several tens of minutes is allowed.
* 2 Bayeux Bayeux (/ˈbaɪ.oʊ/ or /ˈbaɪjuː/) is a French and English word that refers to waters in the flat, lowlands of the United States, and refers to rivers, lakes, and wetlands that flow very slowly (). Often the coastline is unclear). In addition, the ebb and flow of the tide reverses the flow every day, and it may refer to a stream with brackish water where fish and plankton can easily live. Bayou is abundant in the Gulf of Mexico region of the southern United States, especially in the Mississippi River Delta, and is famous for Louisiana and Texas.
・ Artist profile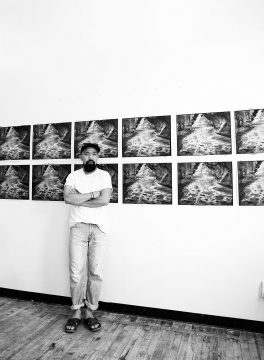 Yojiro Imasaka
Born in Hiroshima in 1983. After graduating from Nihon University College of Art, moved to the United States in 2007. Obtained MFA from Pratt Institute in New York and is currently based in Brooklyn, New York. He has exhibited his works in solo and group exhibitions at the Minneapolis Institute of Art, Tokyo Metropolitan Art Museum, Paris Photo, Miyako Yoshinaga Gallery, etc. His work is in the San Jose Museum, Minneapolis Institute of Art, Mead Art Museum / Amherst College, Carnegie Museum of Art, New Orleans Museum of Art, and several private collections.
・ Exhibition details
"Wet-Land"
Artist: Yojiro Imasaka Date: February 12, 2022 (Sat) -April 16, 2022 (Sat)
Time: 12: 00-19: 00
Closed: Sundays and Sundays * Closed on February 22 (Tuesday) because GINZA SIX is closed Location: GINZA SIX 6F THE CLUB (inside Ginza Tsutaya Bookstore)
Enter: Free
Amid changes in lifestyle due to the spread of infectious diseases, we will also publish various contents on Instagram (@ theclub.tokyo) so that many people can enjoy the exhibition with peace of mind.
If there is a change in the content of the leave request from the national or local government in the future, the period of this exhibition may change accordingly. We will also inform you on our website and Instagram.
HP: http://theclub.tokyo/
Instagram: theclub.tokyo
Contact: info@theclub.tokyo
Introduction site: https://store.tsite.jp/ginza/blog/art/24716-1558130202.html
Exhibition HP: http://theclub.tokyo/ja/exhibitions/imasaka2202/
・ THE CLUB
Under careful curation, we will hold exhibitions that transcend the times and fields, centered on contemporary artists who have few opportunities to visit Japan.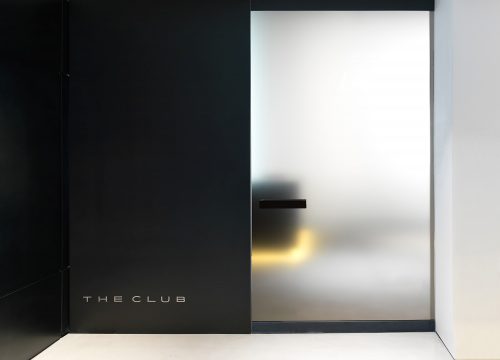 Address: 10-1, Ginza 6-chome, Chuo-ku, Tokyo 104-0061 GINZA SIX 6F Ginza Tsutaya Bookstore Inquiries: info@theclub.tokyo
Business hours: 12: 00-19: 00
URL: http://theclub.tokyo/
Instagram: theclub.tokyo
·store information
Ginza Tsutaya Bookstore Address: 6-10-1, Ginza, Chuo-ku, Tokyo 104-0061 GINZA SIX 6F
Phone number: 03-3575-7755
Business hours: Please check the website.
Homepage: https://store.tsite.jp/ginza/
<Past related articles>
[Ginza Tsutaya Bookstore] "Ginza Tsutaya Bookstore-Spring Container Exhibition" will be held from February 7th (Monday), which is a collection of spring-like pastel-colored plates and mugs such as botanical patterns and animal motifs.
[Ginza Tsutaya Bookstore] "Unobtrusive happiness" drawn by painter Atsuko Yata. The solo exhibition "Veil of the Kingdom" will be held from Saturday, February 19th.
[Ginza Tsutaya Bookstore] Mysterious "living things" born from casual everyday life. Naoki Nomura's exhibition "Tsuchi no Hanashi" will be held from Saturday, January 15, 2022.
[Ginza Tsutaya Bookstore] A two-person exhibition "(I see all but you)" by up-and-coming young artist So Sowen and poet Kouchi Hikaru will be held from Saturday, January 15th. ..