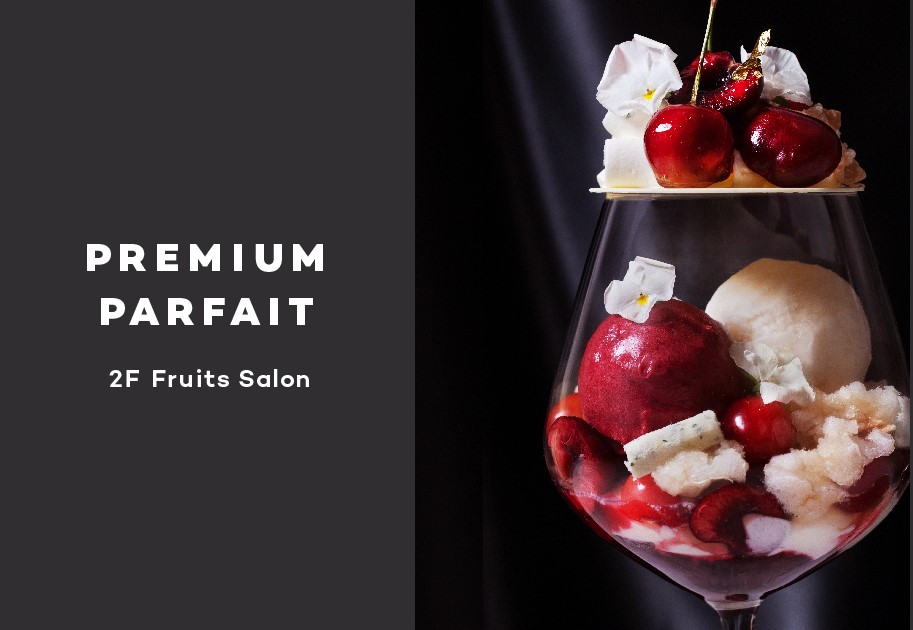 Available for a limited time from June 1, 2022 (Wednesday) @ Beauty Connection Ginza 2F
"3 kinds of cherry premium parfait" with a beautiful scent of rich spumante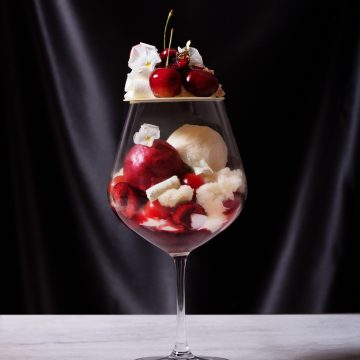 "Beauty Connection Ginza" will hold the 4th premium parfait "3 kinds of cherry premium parfait with beautifully scented rich spumante" at the "Fruit Salon" on the 2nd floor of the facility in 2022. It will be available for a limited time from June 1st (Wednesday). Please enjoy the parfait, which not only looks and tastes beautiful, but also has an impressive and dramatic memory of life.
We will continue to collaborate with producers and production areas to provide seasonal fruits that are particular about freshness and "delicious nutrition" to provide an experience of "connecting to the future of deliciousness". I shall go.
---
---
・ "Premium parfait of 3 kinds of cherries" with a beautiful scent of rich spumante
Premium Parfait: ¥ 4,400 (tax included)
Offer period: June 1st to mid-July 2022 (planned)
* The offer period may be earlier depending on the harvest of ingredients.
<Click here to make a reservation>
https://www.tablecheck.com/shops/bcg-fruitssalon/reserve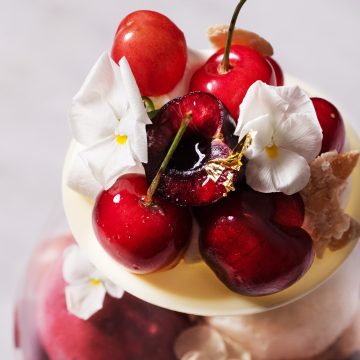 A "premium parfait" where a chef who loves seasonal fruits more than anyone else pursues the supreme mariage. The protagonists of this time are three kinds of cherries that shine like jewels. By combining high-quality Sato Nishiki, American cherries, and domestic cherries that change depending on the purchase of the day, and various arrangements such as sauces, ganache, and savarin, the deliciousness of cherries is expressed from all angles. The secret of the refreshing feeling that rises is due to the secret taste of adults, such as spumante, rum, and mirabelle liqueur. Please enjoy the finest harmony of this season, which is woven by cherries that are very short in season.
★ How to eat: First, pick up each of the three cherries on the white chocolate that covers the parfait glass and enjoy. You will be amazed not only by its deliciousness but also by the difference in texture. Once you have the ingredients on the lid, break the chocolate with a spoon and put it in a glass while enjoying sorbet or souffle glasse granita.
It is recommended that you take them individually little by little and then mix them toward the end. (* But, of course, you are free to eat it. Enjoy it above all else.)
・ Topics | Full course of tropical fruits will be on sale from June 15, 2022 (advance reservation benefits are also available!)
"Abundant juicy tropical fruits that colorfully color the arrival of summer. Have a blissful time with a tropical sweets course."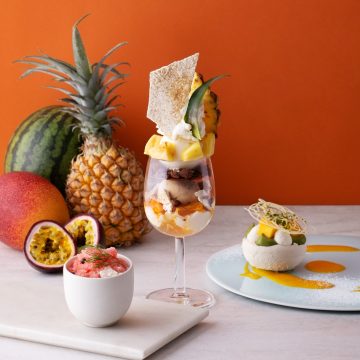 A gorgeous full-course meal featuring "Tropical Fruit" will be available from June 15, 2022 (reservation required).
<Click here to make a reservation>
https://www.tablecheck.com/shops/bcg-fruitssalon/reserve
We offer a full-course meal with a new menu that uses fresh tropical fruits in a luxurious way. Enchantingly rich aroma and sweetness, delicate taste and freshness unique to domestic products. The juicy and fresh taste of tropical fruits is perfect for the exciting season from early summer to midsummer. There are four types of tropical fruits used this time: "passion fruit," "mango," "watermelon," and "pineapple." Please enjoy a special arrangement filled with the chef's love for tropical fruits.
・ Provided by : Beauty Connection Ginza 2F Fruit Salon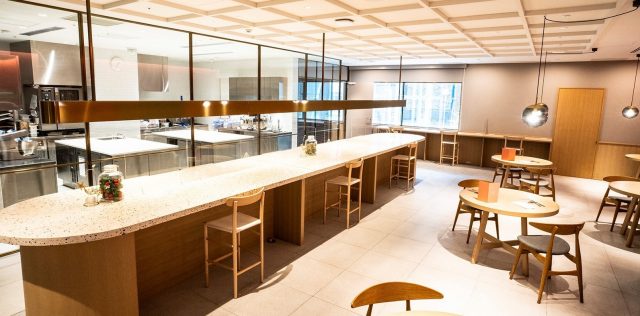 With the theme of "more beautiful, healthy, smiling, delicious nutrition", it is a shop where you can enjoy seasonal fruits by appointment, which attracts attention with a new sensation that you can taste nutritious seasonal fruits in a "full course". .. The recipe is supervised by Maiko Baba, the owner and patissier of the popular patisserie "BIEN-ЛTRE PÂTISSERIE" in Yoyogi-Uehara. You can enjoy a gorgeous menu that looks and tastes carefully calculated in every detail in a spacious space that requires reservations.
https://www.instagram.com/bcginza_fruits/
・ Facility : Beauty Connection Ginza
MTG Co., Ltd., which develops and deploys "ReFa" and "SIXPAD", is a complex facility that opened in November 2019. With the theme of "connecting to the future of beauty," experience and sale of beauty equipment and cosmetics | Fruit Salon | Aesthetic Medicine | Hair Salon consists of 4 floors. You can enjoy the moment when you are connected to a lighter and healthier "your personality".
・ Name: Beauty Connection Ginza
・ Address: 7-9-15 Ginza, Chuo-ku, Tokyo 104-0061 GINZA gCUBE B1F-4F
・ Business hours: 11: 00-20: 00 (Regular holidays | Tuesdays | Closed on Thursdays only on the 3rd floor)
https://www.beauty-connection.jp/
・ Operating company : MTG Co., Ltd.
With "VITAL LIFE" as our business vision, we are developing brands, products and services in the areas of HEALTH, BEAUTY and HYGIENE in order to realize healthy, beautiful and lively lives for people all over the world.
https://www.mtg.gr.jp/
<Related article>
Ginza's beauty complex "Beauty Connection Ginza" 2F Complete reservation system Fruit full-course specialty store "Fruit Salon" A luxurious full-course of fragrant "grape" will appear from September 1st
Ginza beauty complex "Beauty Connection Ginza" 2F Fruit full-course specialty store "Fruit Salon" "Citrus" luxury full-course will be available from April 28th
Ginza beauty complex "Beauty Connection Ginza" 2F Fruit full-course specialty store "Fruit Salon" "Strawberry x Sakura" Spring luxury full-course will be available from March 17th