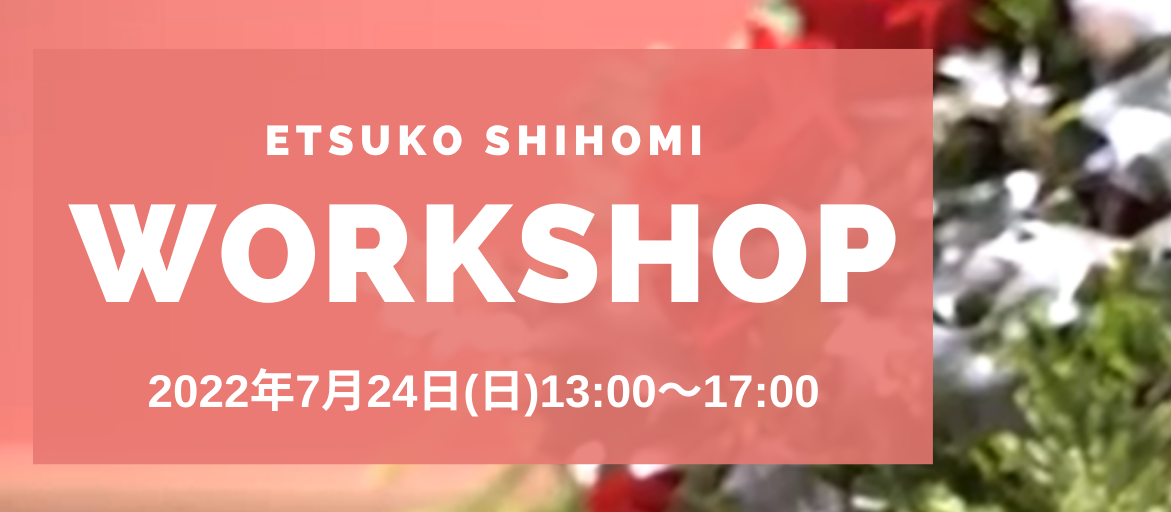 A workshop is held to welcome both first-timers and men at @Beauty Connection Ginza 2F
"Beauty Connection Ginza" will hold a workshop on July 24, 2022 (Sunday) with the famous flower creator Etsuko Shihomi. The content is still secret, but we are preparing a project unique to Ginza that is unique to actress and flower creator Etsuko Shihomi, so please pay attention to future announcements.
Event date: Sunday, July 24, 2022 13: 00-17: 00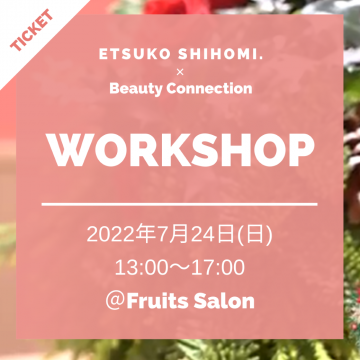 ---
---
・ Date and time:
Sunday, July 24, 2022 13: 00-17: 00
·timetable:
12: 30-Opening
13: 00- Workshop start
15: 00- Meals
17: 00- Scheduled to end / Venue:
Beauty Connection Ginza 2F Fruit Salon ・ How to participate:
Please purchase a reservation ticket from the mail order site (STORES) in advance.
https://beautyconnection.stores.jp/items/62a7e7ce5c69877b291f3a11
・ Sales price: 15,000 yen (tax included)
* After the workshop, we will offer a pair of popular "Momo Parfait" every year.
* Please wear a "pink" item as a dress code to participate in this event.
・ Profile: Etsuko Shihomi | Flower creator (Hanaso Sakuka)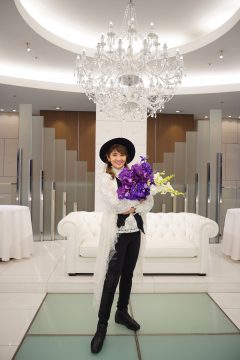 Although he was active in TV and movies as Japan's first action actress, he retired from performing arts activities when he got married. Shocked by the arrangement that was offered to the Buddhist altar on the anniversary of his father-in-law's death, Reiko Maeda and Harumi Shimizu (currently Atelier Hana Kobo), who were the disciples of Daniel Ost, the world's top flower designer from Belgium since 2010. Studied under (sponsored by Koto). Since then, he has explored flower art.
In 2011, as a special project for reconstruction from the Great East Japan Earthquake, a photo book summarizing flower art of life work will be published and the proceeds will be donated to the disaster area. From the following year, he continued to support eastern Japan disaster areas, Kenya, and Tibetan refugee camps through flowers, and in 2016 named the activity "Sunflower Project". In the same year, volunteers who agreed gathered from all over the country, raised 50,000 sunflowers from seeds in Ichinomiya with the cooperation of JA Chosei (Chiba), and delivered the flowering sunflowers to Miyagi, Fukuoka, and Kumamoto in 2017. Sunflowers will bloom in Ishinomaki City, Miyagi Prefecture, in Kumamoto in 2018, and in Fukuoka and Miyagi Prefectures in 2019.
・ 2013 Nara Asuka Village, Emperor Tenmu Goryo Kenka.
・ In 2014, a "Flower Exhibition Dedicated to the Shokanze Onbosatsu" was held at the World Heritage Nara Yakushiji Temple.
・ 2016 and 2017 "International Roses and Gardening Show" exhibition.
・ Special exhibition and stage performance at "World Ran Exhibition" for 6 consecutive years from 2015.
・ Venue: Beauty Connection Ginza 2F Fruit Salon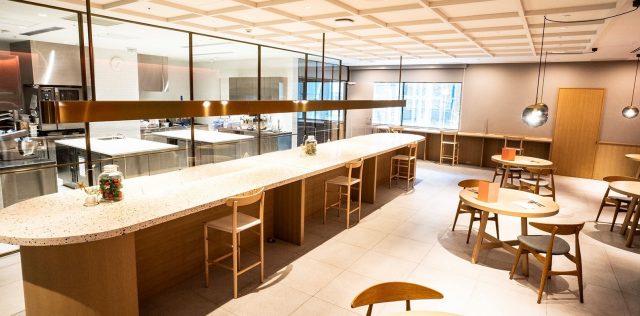 With the theme of "more beautiful, healthy, smiling, and delicious nutrition," this is a reservation-based fruit salon that attracts attention for its new sensation that you can enjoy nutritious seasonal fruits in a "full course." The recipe is supervised by Maiko Baba, the owner and patissier of the popular patisserie "BIEN-ЛTRE PÂTISSERIE" in Yoyogi-Uehara. You can enjoy a gorgeous menu with a gorgeous look and taste that has been calculated in every detail in a spacious space.
https://www.instagram.com/bcginza_fruits/
・ Facility: Beauty Connection Ginza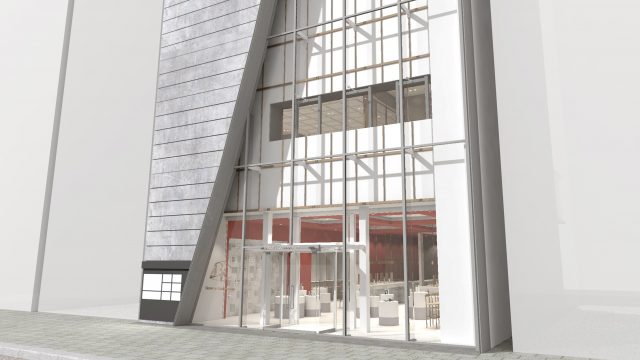 This facility was opened in November 2019 by MTG Co., Ltd., which develops and deploys "ReFa" and "SIXPAD". With the theme of "connecting to the future of beauty," experience and sales of beauty equipment and cosmetics | Fruit Salon | Aesthetic Medicine | Hair Salon consists of 4 floors. You can enjoy the moment when you are connected to a lighter and healthier "your personality".
Name: Beauty Connection Ginza
Address: 7-9-15 Ginza, Chuo-ku, Tokyo 104-0061 GINZA gCUBE B1F-4F
Business hours: 11: 00-20: 00 (Regular holiday | Tuesday | Closed on Thursdays only on the 3rd floor)
https://www.beauty-connection.jp/
・ Operating company: MTG Co., Ltd.
With "VITAL LIFE" as our business vision, we are developing brands, products and services in the areas of HEALTH, BEAUTY and HYGIENE in order to realize healthy, beautiful and lively lives for people all over the world.
https://www.mtg.gr.jp/
<Past related articles>
Ginza's beauty complex "Beauty Connection Ginza" 2F Complete reservation system Fruit full-course specialty store "Fruit Salon" A luxurious full-course of fragrant "grape" will appear from September 1st
Ginza beauty complex "Beauty Connection Ginza" 2F Fruit full-course specialty store "Fruit Salon" "Citrus" luxury full-course will be available from April 28th
Ginza beauty complex "Beauty Connection Ginza" 2F Fruit full-course specialty store "Fruit Salon" "Strawberry x Sakura" Spring luxury full-course will be available from March 17th