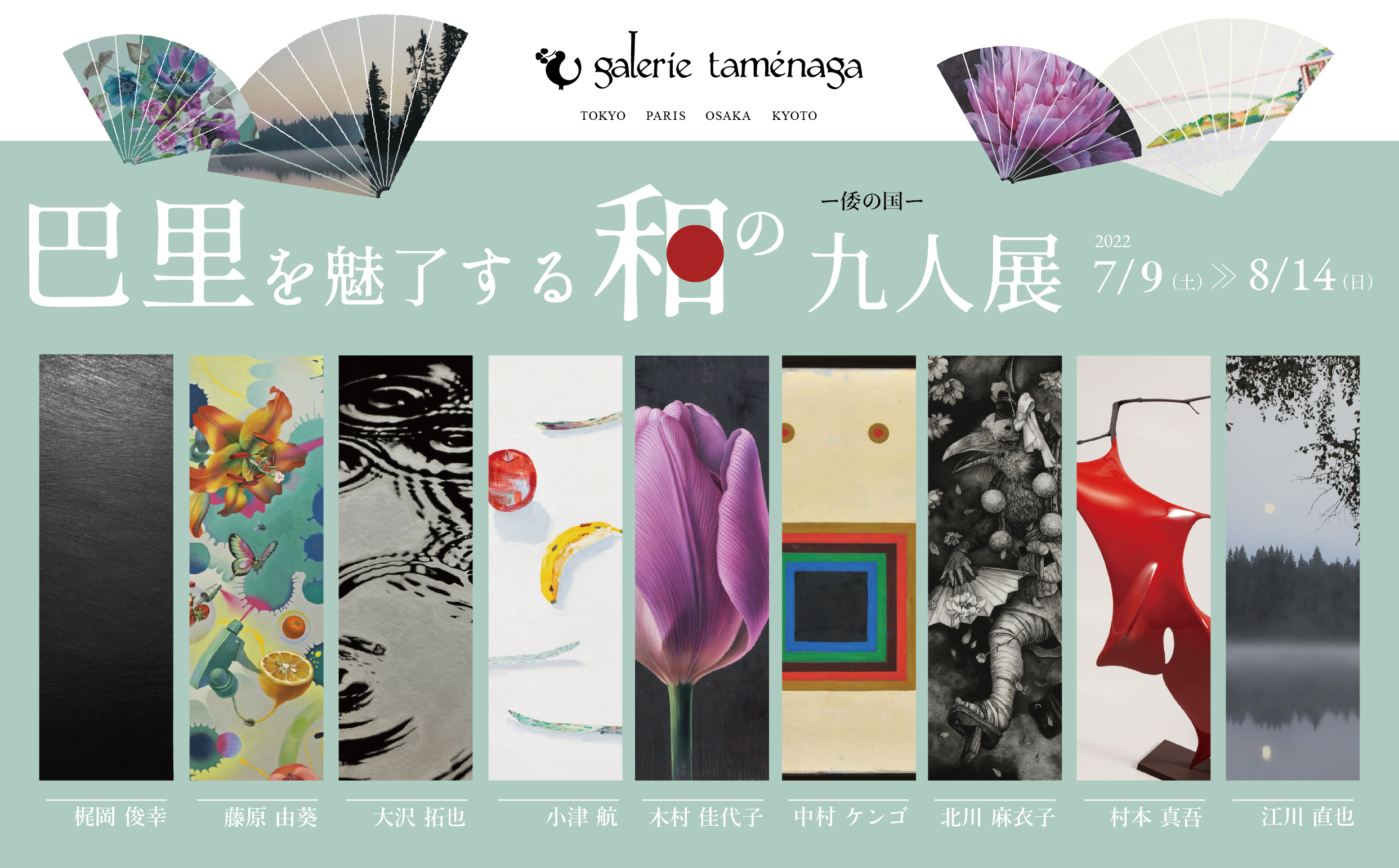 Date: July 9th (Sat) -August 14th (Sun), 2022
[Exhibitors]
Naoya Egawa Takuya Osawa Ko Ozu Toshiyuki Kajioka Maiko Kitagawa Kayoko Kimura Kengo Nakamura Yu Aoi Fujiwara Shingo Muramoto
[Writer's visit on Saturday, July 9]
Naoya Egawa Takuya Osawa Ko Ozu Toshiyuki Kajioka Maiko Kitagawa Kayoko Kimura Yuko Fujiwara Shingo Muramoto
---
---
greeting
This is the third "Japanese Nine People Exhibition". The artists who gathered this time are always pursuing and expressing their beauty without being swayed by the world of Korona-ka.
When everyone who comes to the hall heads for the work, please take a little longer than usual to stop. Why don't you ask what kind of artist, what kind of thought, what you wanted to draw, what you wanted to create, and the work. If you pay attention to the artist's thoughts in the work, you may see a new world that you haven't noticed before.
The works lined up in the "Wa no Nine People Exhibition" are not only the feelings of the artists, but also the message from the artists and the theme of the artists. We hope that you will thoroughly enjoy the emotional "beauty" of Kyushu-sama, which was born from the expressive power and outstanding technology that each person has.
Kiyonaga Kiyotsugu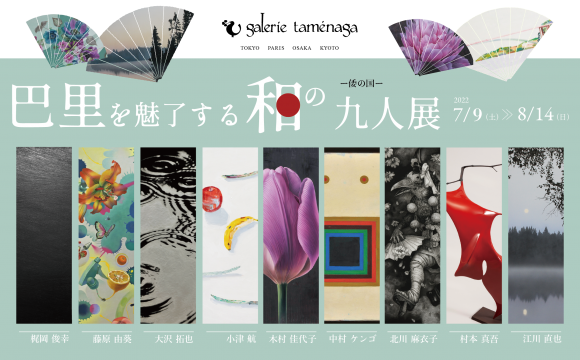 Outline of the exhibition [Nine Japanese exhibitions that fascinate Paris]
Date: July 9th (Sat) -August 14th (Sun), 2022
Venue : Galerie Taménaga 7-5-4 Ginza, Chuo-ku, Tokyo TEL: 03-3573-5368
Hours : Mon-Sat 11: 00-19: 00 Sun / Holiday 11: 00-17: 00
Web page : https://www.tamenaga.com/event-detail/49542/ A Japanese nine-person exhibition that fascinates Paris
[Writer's visit on Saturday, July 9]
Naoya Egawa, Takuya Osawa, Ko Ozu, Toshiyuki Kajioka, Maiko Kitagawa, Kayoko Kimura, Yu Aoi Fujiwara, Shingo Muramoto
[Exhibitors]
Naoya Egawa, Takuya Osawa, Ko Ozu, Toshiyuki Kajioka Maiko Kitagawa, Kayoko Kimura, Kengo Nakamura, Yu Aoi Fujiwara, Shingo Muramoto
<Past related articles>
Information on holding "Jean-Pierre Casignor Exhibition" at Galerie Taménaga (Ginza, Tokyo)
Information on holding "Paul Aizpiri Exhibition" at Galerie Taménaga (Ginza, Tokyo)
Information on holding "120th Anniversary Ogisu Takanori Exhibition" at Galerie Taménaga (Ginza, Tokyo)