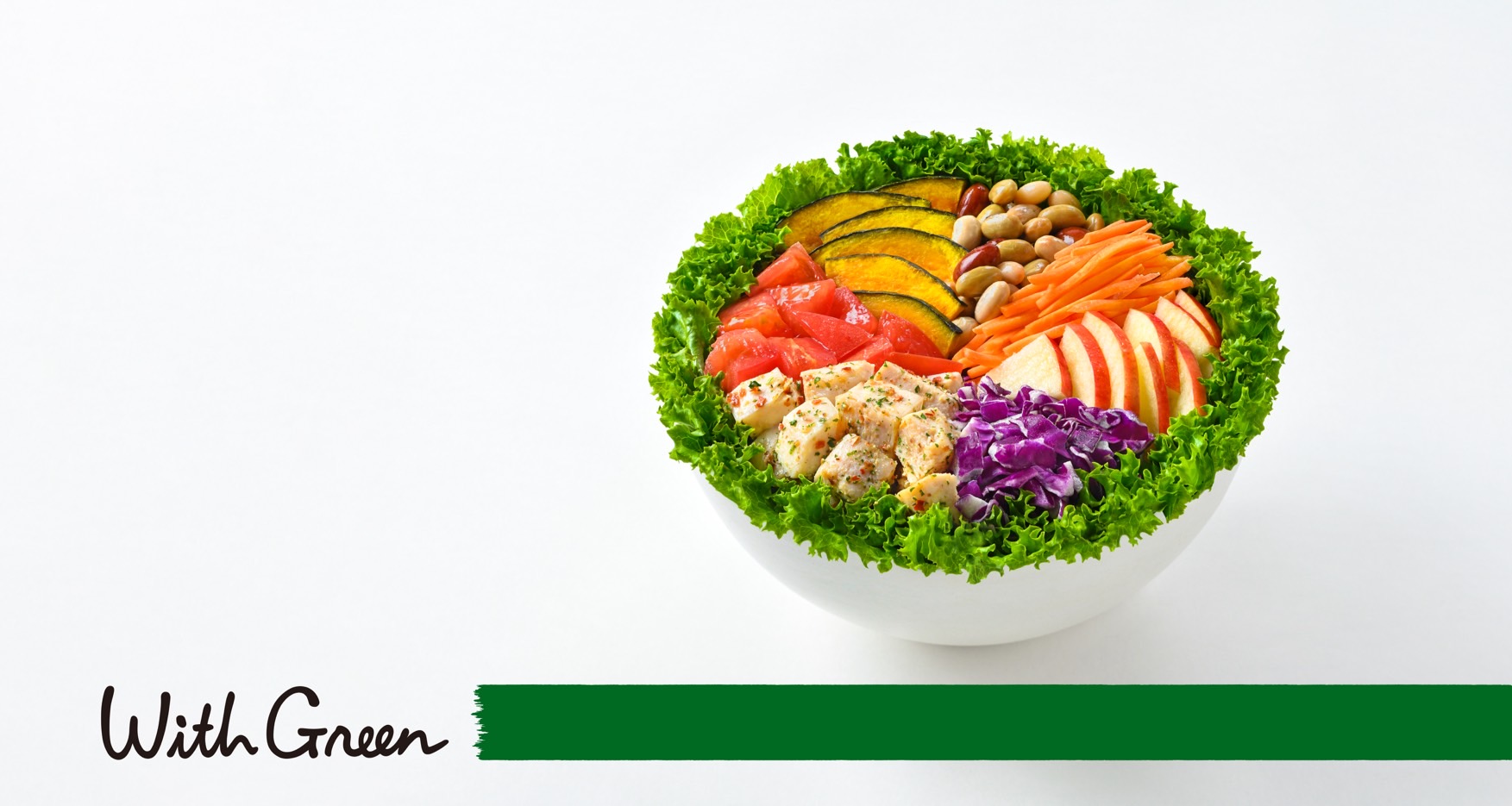 WithGreen Co., Ltd., which operates the salad bowl specialty store "WithGreen", will open the 17th new store "WithGreen Tokyu Plaza Ginza" on the B2F of Tokyu Plaza Ginza (Chuo-ku, Tokyo) on September 16, 2022 ( opened on Friday).
■Seasonal salad that you can enjoy without getting tired of it "WithGreen Tokyu Plaza Ginza" is a salad bowl specialty store that uses only nutritious domestic vegetables that you want to eat every day.
The best feature of our salad bowls is that they use 100% domestically produced vegetables, as well as domestically produced chicken and pork. The reason why it is not cut uniformly like chopped salad is to bring out the individuality of each ingredient. Even if you mix it with the dressing, you can still feel the flavor and have a chewy texture. In addition, since the protein and grains are combined in a well-balanced manner, it is offered as a salad that will become a solid "staple food" rather than a conventional "side dish" salad.
---
---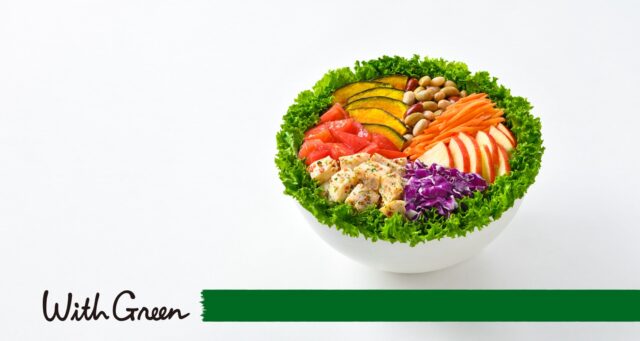 We will also prepare a "seasonal menu" using seasonal ingredients to spread the charm of seasonal vegetables. From September 1, 2022 to October 31, 2022, "Caesar salad with smoked chicken and autumn vegetables" and "Japanese-style salad with persimmons and kinpira burdock" are on sale for a limited time.
Tokyu Plaza Ginza is the third store in the Ginza/Yurakucho area. We are one step closer to the "well-known salad shop" in this area. We aim to be a store where many customers can enjoy salad bowls, just like the Marronnier Gate Ginza store and Yurakucho Itoshia store.
We hope that the opening of this store will be an opportunity to realize the idea from the foundation of "a salad bowl as a lunch option" in the Ginza / Yurakucho area. In the future, we will continue to increase the number of areas where you can eat salad, which is a staple food, and change the Japanese diet to a healthier one.
[Store overview]
Store name: WithGreen Tokyu Plaza Ginza Store Address: 5-2-1 Ginza, Chuo-ku, Tokyo 104-0061 Tokyu Plaza Ginza B2F
TEL: 03-6263-8590
Business hours: 11:00-22:00
Number of seats in the store: 9 seats
[Comments from the founders of WithGreen, Tomohiro Takefumi and Kenta Takefumi]
The salad bowl specialty store "WithGreen" was founded in Kagurazaka, Tokyo in 2016, and thanks to the support of many customers, we were able to open our third store, WithGreen, in the Ginza and Yurakucho areas.
We will continue to have difficult days due to COVID-19, but we will continue to provide delicious salad bowls to support our customers' healthy lives, so please stop by.
【Company Profile】
Company name: WithGreen Co., Ltd.
Representative: Representative Director Tomohiro Takefumi
Head office location: 3-11-3 Ginza, Chuo-ku, Tokyo 104-0061
TEL: 03-6259-1949
URL: https://withgreen.club/
Established: January 4, 2016 Capital: 50 million yen Number of employees: 40 (as of 2022)
Business description: Operation of salad bowl specialty store "WithGreen"
E-mail: press@withgreen.co.jp
Official Instagram: @withgreen_official
https://www.instagram.com/withgreen_official/
WithGreen: Established in January 2016. With the philosophy of "creating a sustainable future through the business of WithGreen", we started a salad bowl business in Japan. We launched this business with the desire to change the Japanese restaurant industry, which is centered on carbohydrates and heavy meals, to a healthy one.
Currently, there are 17 stores in Kanto and Kansai, and in the future, we plan to expand salad bowl specialty stores mainly in urban areas. In the future, we will go beyond the boundaries of the Japanese food and beverage industry and develop into a comprehensive business that includes agriculture and healthcare.
<Related articles in the past>
[Interview report] Fun leads to learning! "I tried it ~ Amusement park where you can learn with your body ~" is being held at Tokyu Plaza Ginza (until September 4, 2022)
[Held monthly at Tokyu Plaza Ginza] Hands-on workshop of "Flower arrangement made from vase"