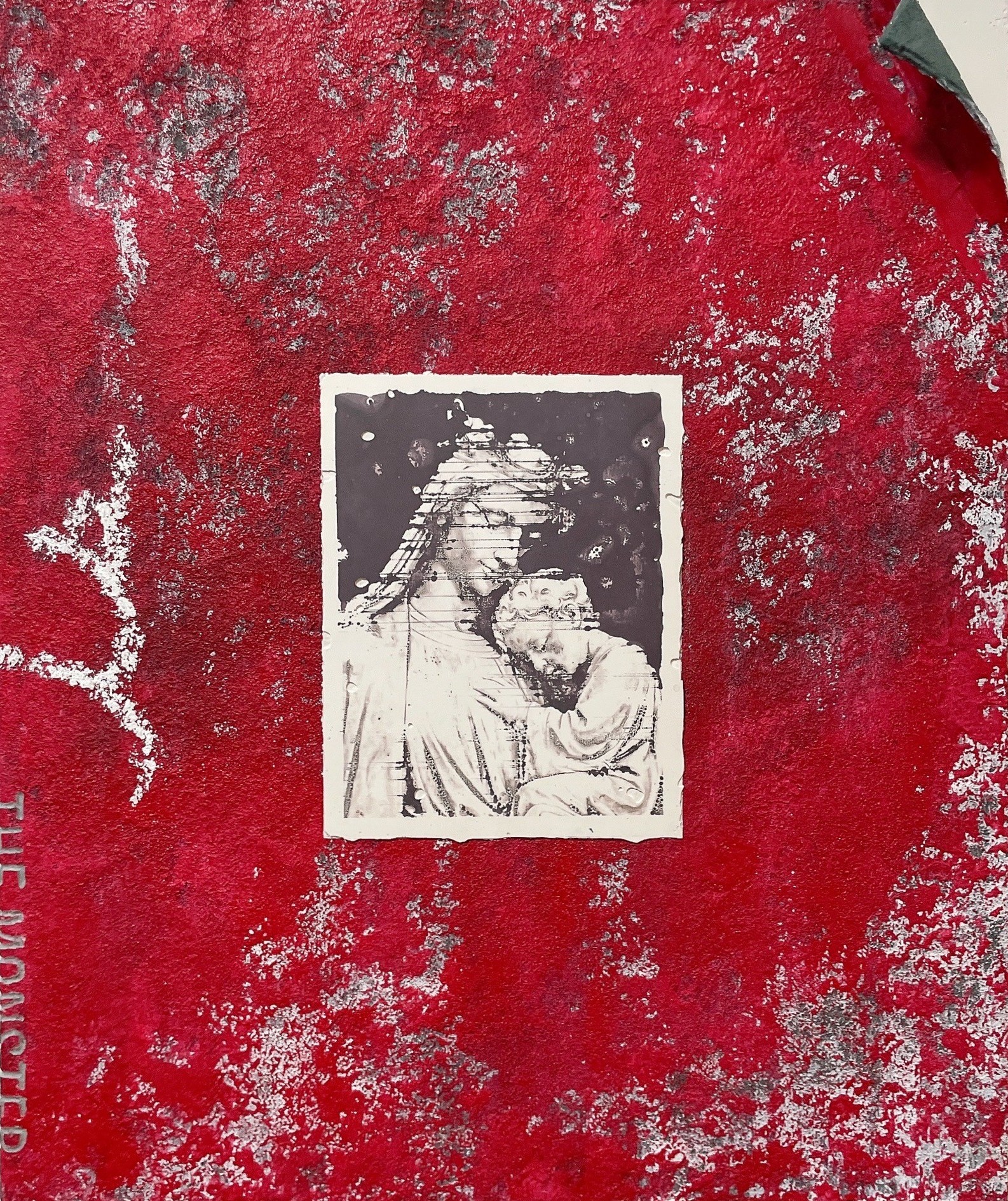 At Ginza Tsutaya Bookstore (GINZA SIX 6F, Chuo-ku, Tokyo), a solo exhibition by artist HARUKA "Rebirth" will be held at FOAM CONTEMPORARY from November 17th (Thursday) to November 23rd (Wednesday), 2022. It will be held during the period.
·Overview
HARUKA is an artist who uses various materials and techniques to paint people and events that left a deep impression in her life. He has exhibited not only in Japan but also in the United States and Spain, and will hold a solo exhibition titled "Rebirth" at FOAM CONTEMPORARY. "Resuscitation" refers to the restoration of "life" to a person who has died or is in a similar state, and is also called "resurrection" or "Yomigaeri".
People are born many times in their lives. Just like a withered flower blooms again, even a difficult situation can be overcome with passion. This time, we will exhibit works with the theme of such death and rebirth.
Feature page| https://store.tsite.jp/ginza/blog/art/29956-1050131104.html
・Artist Statement
I have been drawing since childhood.
When I saw what happened when I moved to New York and the happy faces of people who saw my paintings, I thought, "Maybe this is what I can do to make people happy."
In 2015, he returned to Japan and started his artistic activities in earnest.
---
---
Through my experiences of visiting various countries and cities, I have been able to embody the individuality and energy of places and people, the connections between people, as well as my inner thoughts and emotions, and look at things and emotions from multiple perspectives rather than just looking at them from one side. In his paintings, he captures people and events on the surface and expresses them concretely, while in his semi-stereoscopic works, he abstractly expresses the inner part of emotions that cannot be seen from the surface.
In the book series, one person is likened to one bookshelf, and "a moment of a person is expressed as one page of a book."
HARUKA
・ About work sales
It will be on sale from 11:00 on November 17th (Thursday) at Ginza Tsutaya Bookstore and the art online marketplace "OIL by Bijutsu Techo".
* Only some works are available for online sales.
*Products may be sold out before the start of the exhibition, depending on the pre-sale status.
・Artist profile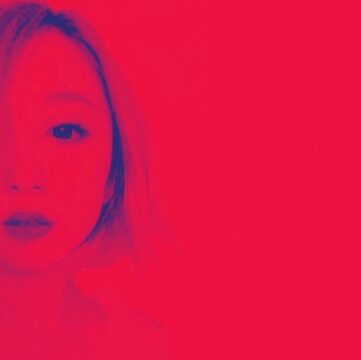 HARUKA
1988 Born in Kanagawa Prefecture
Full-scale artist activity started in 2015
2015 "HARUKA ART EXHIBITION 2015" Nakameguro Lounge, Tokyo
2016 "HARUKA ART EXHIBITION 2016" Nakameguro Lounge, Tokyo
2017 "HARUKA ART EXHIBITION 2017" Nakameguro Lounge, Tokyo
2018 "Tokyo International Art Fair" Bellesalle Roppongi, Tokyo
2018 "HARUKA ART EXHIBITION 2018" G735gallery, Tokyo
2019 "Art Expo new york" pier90, New York, USA
2019 "Passeig de gracia station exhibition'' Passeig de Gràcia, Barcelona, Spain
2019 "Shibuya station exhibition" Shibuya Station, Tokyo
2019 "HARUKA ART EXHIBITION 2019" G735gallery, Tokyo
2019 "RED DOT MIAMI Art Fair" Miami, USA
2020 "LA art show" Los Angeles, USA
2020 "A socially distant art show" New York, USA
2020 "Window show" Uematsu Shibuya, Tokyo
2020 "Shibuya station exhibition" Shibuya station, Tokyo
2020 "Group show DAHA" Shibuya Hikarie, Tokyo
2020 "Group show Pop & Street" Seibu Shibuya, Tokyo
2021 "Solo exhibition It's a small world" UN GRAIN, Tokyo
2021 "Solo exhibition with FLOWERS" Shibuya PARCO, Tokyo
2022 "Group show Forest of Words" Hanshin Department Store, Osaka
2022 "SHIBUYA AWARDS PLUS" Daikanyama Hillside Terrace, Tokyo
2022 "Solo Exhibition White brain" America-Bashi Gallery, Tokyo
2022 "Contemporary Art exhibition" Hankyu Department Store, Kobe
2022 "Group show New encounters" Sogo, Chiba
・Exhibition information
Dates|November 17 (Thursday) to November 23 (Wednesday), 2022
Time | 11:00-19:00
Regular holiday|Monday Venue|FOAM CONTEMPORARY
Admission|Free Organizer|Ginza Tsutaya Bookstore Inquiries|03-3575-7755 (during business hours)/info.ginza@ccc.co.jp
Feature page| https://store.tsite.jp/ginza/blog/art/29956-1050131104.html
・FOAM CONTEMPORARY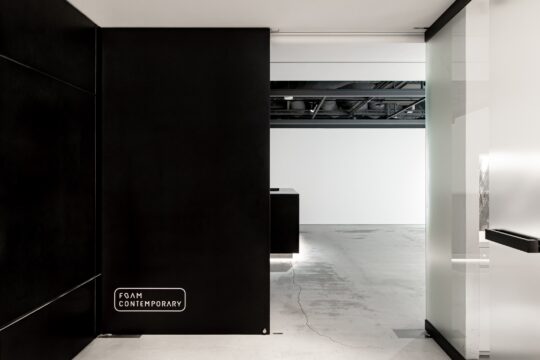 "FOAM'' is an intermediate form that combines "LIQUID'', which is an image of flexible planning content, and "SOLID,'' a space that is fully equipped as a conventional white cube. An expression space that reflects the art scene of books from multiple angles.
The first "O" in the logo is intentionally deformed to create the image of bubbles. While expressing the contemporary art scene itself, which is changing day by day, it expresses the image of the artist's free and flexible expression that exists infinitely.
We will introduce various notable artists regardless of career or age as an expression space that explores and fosters the value and real pleasure of art that transcends the life cycle while staying close to the actuality of the times.
Instagram | https://www.instagram.com/foamcontemporary/
・Ginza Tsutaya bookstore
By connecting art, Japanese culture, and life through books, we propose a lifestyle with art.
Address|6-10-1 GINZA SIX 6F, Ginza, Chuo-ku, Tokyo 104-0061
Phone number|03-3575-7755
Business hours | Please check the store website.
Homepage| https://store.tsite.jp/ginza/
Facebook| https://www.facebook.com/GINZA.TSUTAYABOOKS/? ref=bookmarks
Twitter| https://twitter.com/GINZA_TSUTAYA
Instagram |https://www.instagram.com/ginza_tsutayabooks/
・CCC Art Lab
We are a planning group that conducts business related to art within the planning company Culture Convenience Club Co., Ltd. We would like to contribute to making people's lives happier and creating a better society by making art more accessible through "proposing a life with art". Based on the knowledge cultivated through many years of business experience such as store planning, art media, product development and event production, we will propose plans with a professional approach.
<Related articles in the past>
[Ginza Tsutaya Bookstore] An exhibition "little wish" by illustrator Ami, who gently draws a fantasy world in pop, will be held from November 4th (Friday).
[Ginza Tsutaya Bookstore] A group exhibition "Intermission" by eight young artists active mainly in Asia will be held from Saturday, October 22nd.
[Ginza Tsutaya Bookstore] UNSPOOKY, an artist who works on the theme of "curiosity and fear towards eerie existence", will exhibit his first work from Saturday, October 22nd to Sunday, November 6th. held in