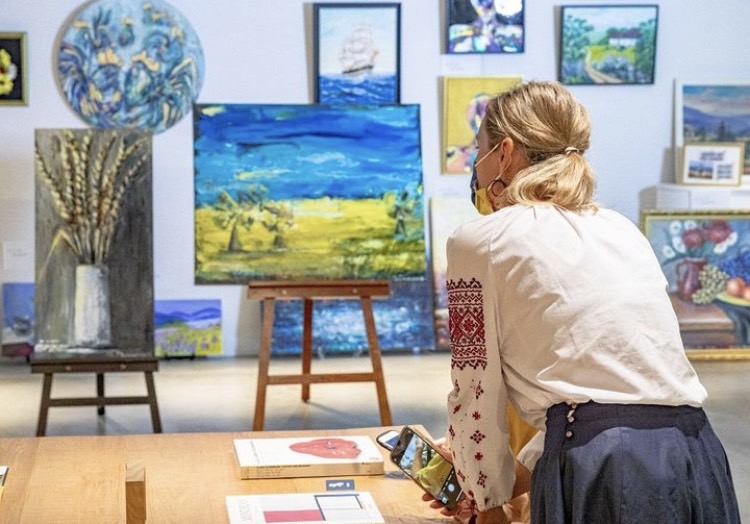 A charity auction work was exhibited at the Nika Exhibition, and again at GINZA SIX "Saf Gallery!
SynchroArt Foundation (hereafter: saf), a general incorporated foundation that disseminates next-generation art, supports Ukrainian artists.
From November 1st to 4th, 2022, works by Ukrainian artists will be exhibited at GINZA SIX "Saf Gallery" as a project to support Ukraine.
The works to be exhibited during the same period are the works exhibited at the Ukraine Support Art Auction held at the gallery on July 29th and 30th, 2022, and the works exhibited at the National Art Center, Tokyo "Nika Exhibition 'With Prayers'". A collection of works by Ukrainian artists.
The auction held at our gallery in July was broadcast live and online at the same time. In addition, after the charity auction, a party to taste Ukrainian cuisine was held, and we were able to get a lot of feedback.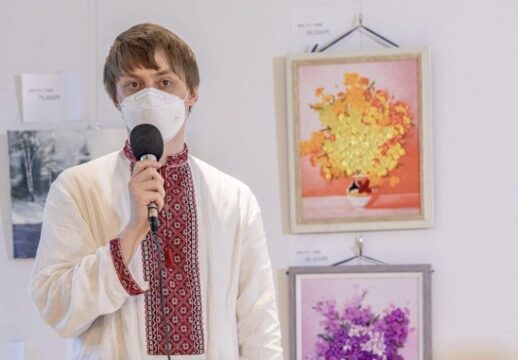 ---
---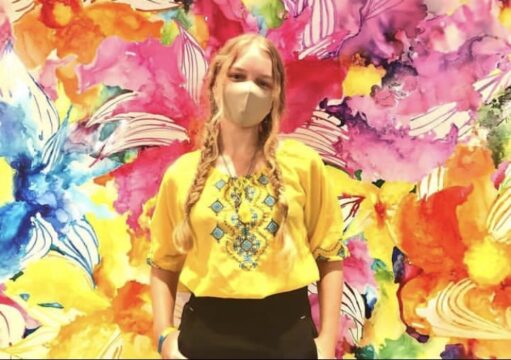 In addition, the auction was held, and the connection with the Ukrainian consulate and others was chained and developed, which led to the exhibition at the National Art Center, Tokyo "Nika Exhibition". The Nika Exhibition featured works by Ukrainian artists from all over the world brought together by the Foundation and Krajany.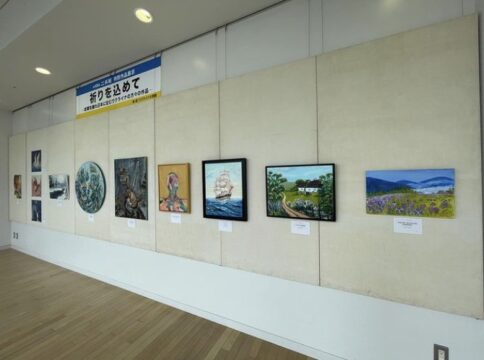 Now that the exhibition period has ended, those works will return to the "Saf Gallery". It will be exhibited in "Saf Gallery" for a limited time from November 1st to 4th.
At the "SynchroArt Foundation", we will continue to hold meetings with people involved in domestic and overseas auctions about the next project, and we will gradually create a structure in which "art will save ◯◯". In addition, at Saf Gallery, we aim to become a place to disseminate new art techniques by introducing not only paintings but also various works of art, including new contemporary art such as animation and NFT. Since discovering new talent is one of the roles that our foundation plays, we will continue to enthusiastically feature up-and-coming works. Please stay tuned!
・What is SynchroArt Foundation "saf"?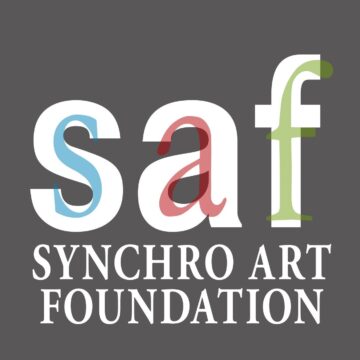 Purpose of Establishment : Conducting activities related to the promotion of art and culture, nurturing excellent artists, enlightenment and promotion of art and culture, fostering people's creativity and expressiveness, and understanding and respecting others. Aiming to contribute to the formation of a spiritually rich society that can accept diversity through mutual interaction.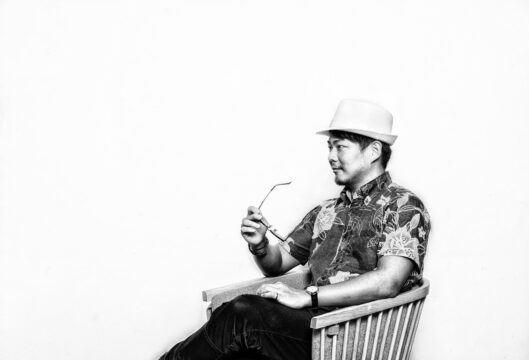 Founder: Daichi Sakamoto <br /> After appearing in "Water Boys" in high school, he turned to the path of art. Many works of art are created from encounters with many collectors and artists, including presidents and royalty. Based on his great support for artists, he founded the art foundation saf, which allocates funds to relief activities such as support for people with disabilities, regional revitalization, and support for poor countries. He donates most of his work sales to saf. In 2022, "Saf Gallery" will be opened as a creative base for artists at GINZA SIX, the largest commercial facility in Ginza.
https://www.synchroart.or.jp/
・Artist's creative base "Saf Gallery"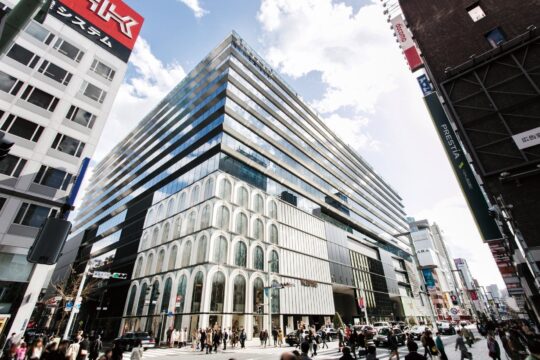 "Saf Gallery"
GINZA SIX 5F, 6-10-1 Ginza, Chuo-ku, Tokyo 104-0061
Business hours: 10:30 to 20:30 (no fixed holidays)
Phone number: 03-6555-2989
– A gallery where various industries can interact is born in GINZA SIX of the "SynchroArt Foundation" (saf), which invests in artists and art groups and builds a huge art market in Japan and overseas. Presenting art works that represent the new era, planning joint projects with overseas galleries, and cutting-edge marketing using blockchain. Disseminate Japanese culture and share real-time experiences of world culture through exchanges with other countries.
"General Incorporated Foundation SynchroArt Foundation"
Mail: contact@synchroart.or.jp
Fax: 03-6701-7524
Official LINE: https://lin.ee/wJP9InB
Twitter: https://twitter.com/saf_gallery
Instagram: https://www.instagram.com/synchroart.foundation/
Click here to support SynchroArt Foundation
https://www.synchroart.or.jp/contribution
The membership fee for those who join the SynchroArt Foundation, which is sponsored by SynchroArt Foundation, during this period will be used to support artists and social contribution activities that require support.
<Related articles in the past>
Afternoon performance by young female Noh performers "Terai Sisters" held at GINZA SIX Kanze Noh Theater
[Actual food report] Autumn gastronomy to taste in Ginza! Introducing GINZA SIX's 2022 autumn recommended dishes and sweets
Animation director GOZ: (Haruna Gotsu) will hold a solo exhibition at GINZA SIX from March 12th.